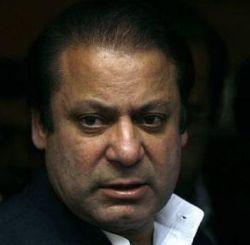 Amid continued ceasefire violations by Pakistan, India on Monday expressed "disappointment" that a meeting of DGMOs of the two countries could not be scheduled so far as decided by their prime ministers.
Articulating the view, External Affairs Minister Salman Khurshid, however, said Pakistan Prime Minister Nawaz Sharif should be given time.
"I am a bit disappointed that we did not get the traction after the meeting of Prime Minister Manmohan Singh with Nawaz Sharif in New York last month," Khurshid told reporters on the margins of an event in New Delhi.
He also said that in their meeting in New York last month, the two leaders had agreed that the Director General of Military Operations of the two nations would meet but they had not met for a month, which was a "long time".
The minister stressed that Prime Minister Sharif should be given time so that the peace process could be brought on track.
"Great emphasis (to normalise India-Pakistan relations) was given by Prime Minister Nawaz Sharif. I think we should give him time," he said.
He added although the two DGMOs are in touch through government channels, it was important to meet face to face.
"They (the DGMOs) are in touch through the government channels but it is important to meet face to face and take up these unfortunate issues," Khurshid said.
He also said getting peace and tranquility at the border is a "high priority" but at the same time "we have to fully prepared".
"During this unfortunate period, we have to ensure that we do not suffer. The army understands its great responsibility," he added.
Image: Pakistan Prime Minister Nawaz Sharif