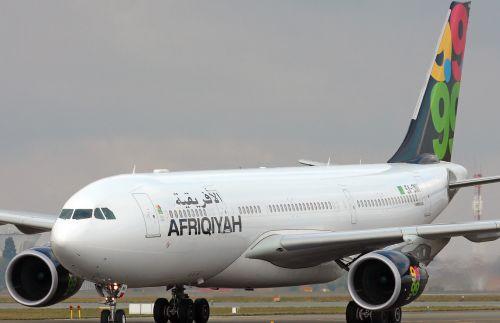 Two hijackers, who diverted a Libyan plane to Malta on Friday threatened to blow up the aircraft, surrendered themselves to authorities after releasing everyone on board and leaving the plane.
Maltese Prime Minister Joseph Muscat said the hijackers had been taken in custody, bringing the dramatic incident to an end.
'Hijackers surrendered, searched and taken in custody,' he tweeted.
The Afriqiyah Airways Airbus A320, on a domestic service in Libya, was carrying 111 passengers, he added.
Etienne Saint John, a spokesman for Malta's Ministry of Foreign Affairs, said Malta's armed forces had led the negotiations with the hijackers.
'Final crew members leaving aircraft with hijackers,' Muscat tweeted.
Minutes later, he added: 'Hijackers surrendered, searched and taken in custody.'
Libyan Foreign Minister Taher Siala said the two hijackers were supporters of slain dictator Muammer Gaddafi and had requested political asylum in Malta.
The plane landed at 11.32 am in Malta.
After more than an hour on the tarmac, the door of the Airbus A320 opened and a first group of women and children was seen descending a mobile staircase.
Dozens more passengers were released minutes later following negotiations that Maltese government sources said were led by the head of Malta's military.
In all, there were 111 passengers, including 28 women and a baby, on board, as well as seven crew members.
The aircraft had been on a domestic Libyan route operated by Afriqiyah Airways from Sabha in southern Libya to the capital Tripoli but was re-routed.
'The Afriqiyah flight from Sabha to Tripoli has been diverted and has landed in Malta. Security services coordinating operations,' Muscat tweeted earlier.
Libya has been in a state of chaos since the 2011 overthrow of Gaddafi left warring militias battling for control of different parts of the country.