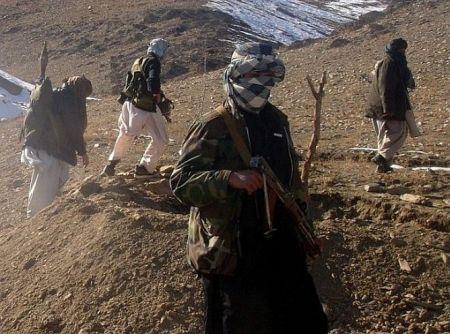 Captured Lashkar-e-Tayiba operative Abdul Subhan reveals terror strikes planned in Delhi before Independence Day. Vicky Nanjappa/Rediff.com reports.
Abdul Subhan, the Lashkar-e-Tayiba operative captured in New Delhi last week, has told his interrogators that the Muridke, Pakistan-headquartered terror outfit planned attacks in Delhi and the abduction of leading businessmen and Rashtriya Swayamsevak Sangh leaders.
Subhan, who was arrested by the Delhi police's Special Cell at the Sarai Kale Khan bus stand in south Delhi last week, indoctrinates and then recruits young men from states like Haryana and Rajasthan. Police officers said he is not be mistaken with Abdus Subhan Qureshi, the wanted Indian Mujahideen terrorist.
During his interrogation, a Delhi police officer revealed that Subhan disclosed that the Lashkar had planned a major attack in New Delhi on August 4. 'We are aware that there will be heavy security during Independence Day and hence decided to advance the attack date,' Subhan told his interrogators.
Subhan, the Delhi police officer told this correspondent, had also enlisted 20 young men to keep tabs on 18 RSS leaders in Delhi and Nagpur, and report to him their movements and security arrangements.
"The LeT feels the RSS needs to be beaten down, so they planned to kidnap their leaders," the Delhi police officer said.
Businessmen were also on Subhan's list of potential abductees.
Subhan also revealed that the LeT had modules in north and south India. Its southern module, the terrorist disclosed, is trained to carry out attacks on important establishments.
Image used only for representational purposes.