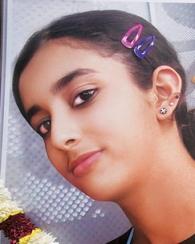 Pandemonium broke out outside the Central Bureau of Investigation court in Ghaziabad on Tuesday soon after Rajesh and Nupur Talwar were given life term in the Aarushi-Hemraj murder case. Lawyers jostled with each other and two of them came to blows in a bid to brief the TV channels.
As Additional Sessions Judge Shyam Lal pronounced life imprisonment for the Talwars for killing their daughter and domestic help, lawyers, unconnected with either defence or prosecution, rushed outside to brief the media.
As Naresh Yadav, who used to represent one of the servant's earlier booked by the CBI, started briefing the media, another lawyer Sanjay Tyagi stood next to him to give his version.
Things turned ugly when the personal security officer pointed his automatic weapon at Tyagi for his frequent interference while Yadav was giving bytes to TV channels.
This agitated Tyagi and his other colleagues and very soon they were seen exchanging blows with each other till others jumped into and separated the two.
Both sides hurled acquisition against each other and the verdict of Aarushi, at least for the two lawyers, had taken a backseat.