Caught in a web of half truths, the Sheena Bora murder case continues to baffle investigators. Here are the top developments of the day.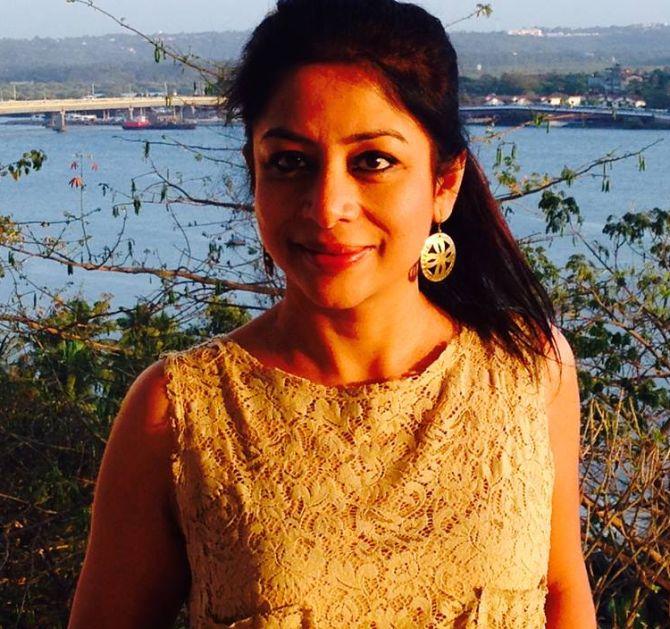 Indrani has allegedly admitted to her role in the murder of her daughter Sheena.
1.
In a fresh twist in the Sheena Bora murder case, Indrani Mukerjea reportedly said that Mikhail was her adopted son. Indrani apparently told her lawyers, who met her on Wednesday morning, that Mikhail was an adopted son.
According to news reports till now, Mikhail and Sheena were said to be Indrani's
biological children
. In various interviews to the media, Mikhail has been referring to Indrani as his mother and never once hinted to the fact that there was an adoption angle to the case.
Kolkata-based Siddharth Das, had admitted he was Sheena and Mikhail's biological father though he had never married Indrani and and had said "she should be hanged" if she had committed the murder, reports
India Today
.
2.
Former Star India CEO Peter Mukerjea's statement was recorded by the Mumbai Police who are understood to have quizzed his wife Indrani and the other two accused, in his presence.
Mukerjea reached the Khar Police Station at 10.30 am to record his statement. He was grilled on financial transactions and business dealings. Indrani, her ex-husband Sanjeev Khanna and driver Shyam Rai, who were allegedly involved in the murder were also brought there.

The police are understood to have questioned the three accused in the presence of Peter and their counsel in perhaps the first such confrontation since Indrani was arrested on August 24 for allegedly murdering Sheena and hiding her body in 2012. Indrani broke down when she came face-to-face with Peter, reports India Today.

Indrani's legal team was also present at the police station.
3.
Indrani's daughter Vidhie's statement will also be recorded. Khanna, a co-accused in the case, is Vidhie's father.

Vidhie last met her mother in Bandra court on Monday and reportedly broke down.
4.
Though there are reports of a financial dispute between Indrani and Sheena, the motive of the murder remains unclear.

The focus of the police will now be on determining the motive behind the crime.
5.
According to a report in The Times of India, Indrani, who is the main accused in the crime, has confessed more than a week after her arrest.

She admitted to her role in the murder after she was produced in the Bandra court with co-accused Khanna and the driver Shyamvar Rai. Earlier, she claimed that Sheena was in the United States.
6.
Connecting the dots in the murder case, the police on Tuesday night traced a street vendor in central Mumbai from whom Indrani and her driver Rai had allegedly purchased two suitcases, one of which was apparently used for disposing of the Sheena's body in Raigad district in 2012.

The investigators took Rai to the Dadar area in the evening to crosscheck whether Indrani and him had indeed purchased the suitcases from the vendor in question, a police officer said.

He said the vendor identified Rai. The officer added that the vendor will now be made a witness in the case.

According to police, Rai and Indrani had gone to Dadar and purchased the suitcases for Rs 5,000.
7.
Siddharth Das, reported to be Indrani's first husband, admitted that both Sheena and Mikhail are his children. However, he claimed that he was never married to Indrani; they lived together and had the children outside wedlock.

But contradicting her son's claims, Das's mother Mayarani referred to Indrani has her daughter-in-law. Even Indrani had declared in an affidavit sworn in a Guwahati court that she had separated from her husband 'S Das' mutually.
8.
While Indrani, has reportedly admitted to her role in the murder, she said she had no plans to kill Mikhail.

Police, however, had on Sunday seized a suitcase from the residential premises of Indrani and her husband Peter Mukherjea in the Worli area that was purportedly meant for packing the body of Mikhail.
9.
Indrani, Khanna and Rai are in police custody in connection with the 2012 murder. Indrani was arrested last week on August 25.

According to police, after Sheena was murdered on April 24, 2012.
Complete Coverage: The Sheena Bora murder mystery