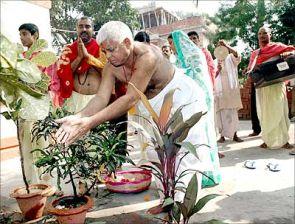 The Bharatiya Janata Party on Monday welcomed the conviction of Rashtriya Janata Dal chief Lalu Prasad Yadav in the fodder scam case by a special CBI court in Ranchi while the Congress said that the law had taken its course.
"The court has delivered a verdict taking cognisance of the free hand given to loot the treasure of Bihar, we welcome the judgment," said BJP leader Shahnawaz Hussain.
Reacting to the verdict, BJP spokesperson Ravi Shankar Prasad said, "Today, the law has taken its own course. All those who commit corruption with impunity need to understand that law will catch up with you. I am sure it will also catch up with those who are with the government of India."
The ruling Congress party also said that law has taken its own course.
"I have respect for the judgement given by the court as law does not discriminate between person to person. Law has taken its own course. We have respect for the court," party leader Rashid Alvi said.

In Patna, Bihar BJP leader Sushil Kumar Modi hailed the verdict pronouncing Prasad, former Chief Minister Jagannath Mishra and 43 others guilty in the multi-crore fodder scam case 17 years ago.

"Lalu has got what he had sown... Boya ped babul ka to phool kahan se hoi (how could he get flower when he had sown a tree of thorn?)" he tweeted after the CBI court judge P K Singh pronounced the order.
"He got what he deserved," Modi, who was the original petitioner in the Patna high court in the fodder scam in 1990s, said.
Modi, a former deputy chief minister of Bihar, lavished praised on former CBI officer U N Biswas, at present a Minister in the West Bengal government, for making a foolproof case in the fodder scam and gave him the whole credit for conviction of the RJD supremo and others.