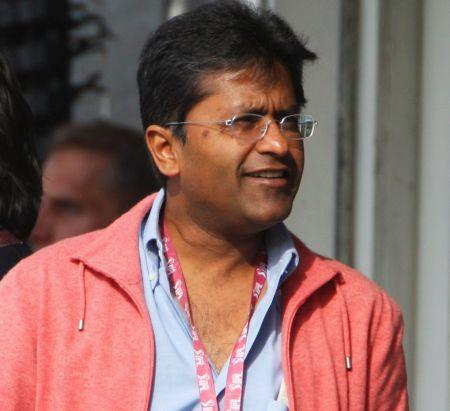 Defending Lalit Modi to the hilt, his lawyer Mehmood M Abdi on Monday took serious objection to calling the former IPL commissioner an "offender" since no court of law has declared him so.
Lashing out at those using terms like "fugitive" and "offender" to describe Lalit Modi, he told a press meet that these were legal terms and can not be used too "loosely".
"It has to be decided by law. Which court has decided that Lalit Modi as offender and fugitive? He stays within knowledge of everyone in the United Kingdom," he said.
Stating that no blue corner notice was ever issued against Lalit Modi, he said "non-issues have been blown out of proportion."
Defending Foreign Minister Sushma Swaraj, he said she had done only her duty and sought to know how cold some one be blamed for intervening on humanitarian grounds.
Seeking to turn the tables on Congress, he said Lalit Modi's passport case was argued in the United Progressive Alliance's period and hence there is no conflict of interest though the final order came after the government change (last year).
Abdi claimed that in an RTI reply received on June 2010, it was said that Dawood Ibrahim group was monitoring the movement of Lalit Modi and were also following his daughter.
In May 2010 his security was withdrawn after which he left for the UK, he said.
Abdi blamed the Congress-led UPA Government for putting Lalit Modi in a "mess" and said those languishing in a "political wilderness" are attacking his client.
The lawyer said Lalit Modi's presence in Portugal was needed as his wife, who was suffering from cancer for the last 17 years, was undergoing treatment there and hence he travelled to that country.
Asked whether Lalit Modi had written any email to Swaraj, Abdi said "he might have written."
Defending Lalit Modi in the IPL case, Abdi said the charges against him are "procedural" in nature like mandatory RBI permission not obtained etc.
"He alone is not accused in these notices (issued in the case related to alleged financial irregularities in IPL editions). Chairman of ICC N Srinivasan and former BCCI President Shashank Manohar, too, has received notices but why only Lalit Modi is being made a scapegoat?" he said.
Asked why Swaraj was trying to save Lalit Modi, Abdi said, "Why should she save him and for what? She had done it (help in getting travel papers) for human considerations. It is a very small thing but why is it being blown out of proportion?" Abdi asked.
The lawyer also said he does not have any idea if the Foreign Minister had helped Lalit Modi at the instance of the PM.
"Attack on Lalit Modi is by people who are in political wilderness," he said.
"Shashi Tharoor, P Chidambaram and Salman Khurhid (all ministers in erstwhile UPA government) tried to scuttle his (Lalit Modi) chances of staying in UK by unduly interfering in legal process," Abdi said.
Lalit Modi came to know these facts through RTI application filed in the UK, the ex-IPL chief's counsel said.
They tried to harass him, but in the UK the tribunal found that his passport was illegally revoked (by India) and accepted his client's contention that he was being hounded, Abdi said.