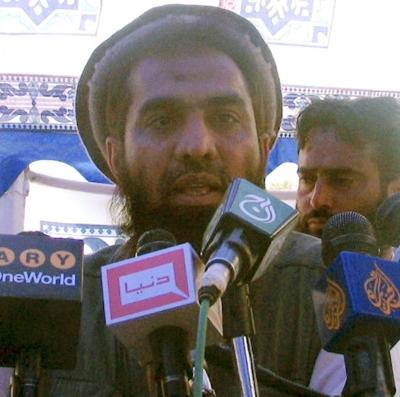 Lashkar-e-Taiyba operations commander and Mumbai attack mastermind Zakiur Rehman Lakhvi on Thursday challenged his detention under a public security order by Pakistan's Punjab province government in the Lahore High Court.
Lakhvi's counsel Raja Rizwan Abbasi filed the petition and requested the court to set aside the detention order of the Punjab province Home Department for being "illegal and a violation of Islamabad High Court order."
Lahore High Court Justice Mahmood Maqbool Bajwa is likely to take up 55-year-old Lakhvi's petition on Friday.
Earlier, the Islamabad High Court had also constituted a three-member Review Board headed by Justice Shaukat Siddiqui to hear Lakhvi's plea against his detention under the Maintenance of Public Order.
The Punjab government on March 14 detained the LeT operations commander for another 30 days under the Maintenance of Public Order, before he could be released from Adiala Jail Rawalpindi following an IHC directive to set him free which had evoked a strong protest from India.
IHC Judge Noorul Haq Qureshi on March 13 suspended the federal government's detention order of Lakhvi for the second time and ordered his immediate release.
"Since the government could not produce any solid evidence against the detention of Lakhvi under Maintenance of Public Order there has been no legal ground to detain him any more under that law. Lakhvi should be released immediately if he is not required in any other criminal case," the court order said.
The trial court (Anti-Terrorism Cout, Islamabad) in the Mumbai attack case had granted bail to Lakhvi on December 18, last year but he was detained the next day under the MPO.
However, the IHC suspended Lakhvi's detention on "weak legal ground".
Just before he was to be released from Adiala Jail, Rawalpindi, Lakhvi was arrested on charges of kidnapping an Afghan national in 2009. He later got bail in the kidnapping case.
The government also challenged the IHC's order in the Supreme Court which suspended the directive. Lakhvi again challenged his detention and on March 13 and got relief from the court.
Lakhvi and six others -- Abdul Wajid, Mazhar Iqbal, Hamad Amin Sadiq, Shahid Jameel Riaz, Jamil Ahmed and Younis Anjum -- have been charged with planning and executing the Mumbai attack in November, 2008, that claimed 166 lives.