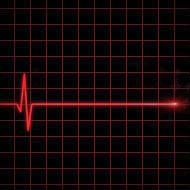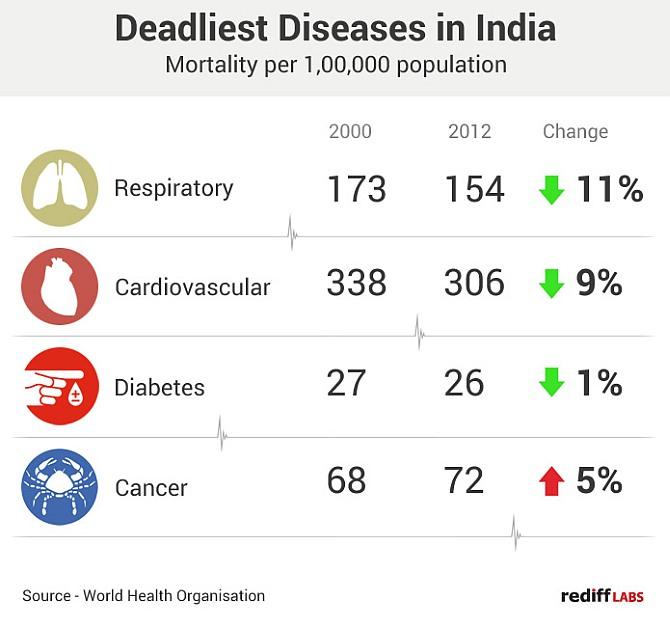 Of the four deadliest diseases in India, diabetes, respiratory and cardiovascular ailments have shown a drop in the number of deaths from 2000 to 2012.

Cancer, however, claimed more lives in the same time period.

The infographic, above, shows the mortality per 1,00,000 population figures for four of India's deadliest diseases as reported by the
World Health Organisation.
You will notice that despite a 9 per cent decline in mortality, cardiovascular ailment continue to claim the largest number of lives in India.
Respiratory ailment has shown a mortality decline of 11 per cent whereas deaths due to diabetes have dropped by 1 per cent.
The WHO also reported that the number of lives claimed by HIV in 2012 was between 1,00,000 and 1,70,000, which roughly translates to 14 deaths per 1,00,000 population.
For more data-driven journalism, check out Rediff Labs