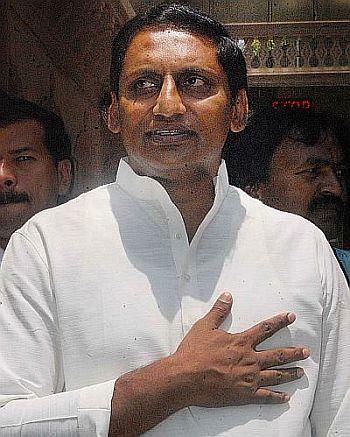 Kiran Kumar Reddy will be sworn in as chief minister of Andhra Pradesh on Thursday at 10 am.

Reddy, who was the Speaker of the Andhra Pradesh legislative assembly, takes charge as the chief minister, following the resignation of K Rosaiah earlier today.

Reddy's name had been doing the rounds since the past couple of weeks ever since it was rumoured that Rosaiah would be stepping down.

Reddy is expected to carry out a major re-shuffle after the swearing in and it also expected that he will appoint Geeta Reddy as his deputy in a bid to silence the Telangana movement, which is gaining momentum once again ahead of the Shri Krishna commission report on Telangana which is expected to be released in December.

Reddy, a four-time MLA and YSR loyalist, is the son of late Congress leader Amarnath Reddy, who was considered the political guru of TDP chief ChandrababuNaidu.

With Reddy hailing from Rayalaseema region, someone from Telangana region, possibly Geetha Reddy, may be made the deputy chief minister.

In his first interaction with the media after his election as the new leader of Congress legislature party, Reddy said: "I may be representing a constituency in Rayala Seema, but I am originally a Hyderabadi."

Reddy, who had come to the old Hyderabad airport to see off Pranab Mukherji and other All India Congress Committee observers, told media persons that he was thankful to Congress chief Sonia Gandhi for reposing faith in him and giving him the key responsibility.

Meanwhile, Reddy's constituency Pileru in Chittoor district erupted in celebrations on hearing about his elevation to the CM's post. People, especially Congress workers, came out on the streets to celebrate the news by bursting crackers, shouting slogans, taking out rallies and distributing sweets.

Kiran Kumar Reddy has formally resigned from the post of the Speaker of the state assembly following his election as the CLP leader.