King Charles III becomes the 40th British monarch to be crowned at Westminster Abbey in London on Saturday, surrounded by heavy symbolism of his many passions, including a drive towards more sustainable living, a multi-faith outlook and a great love for India and the wider Commonwealth.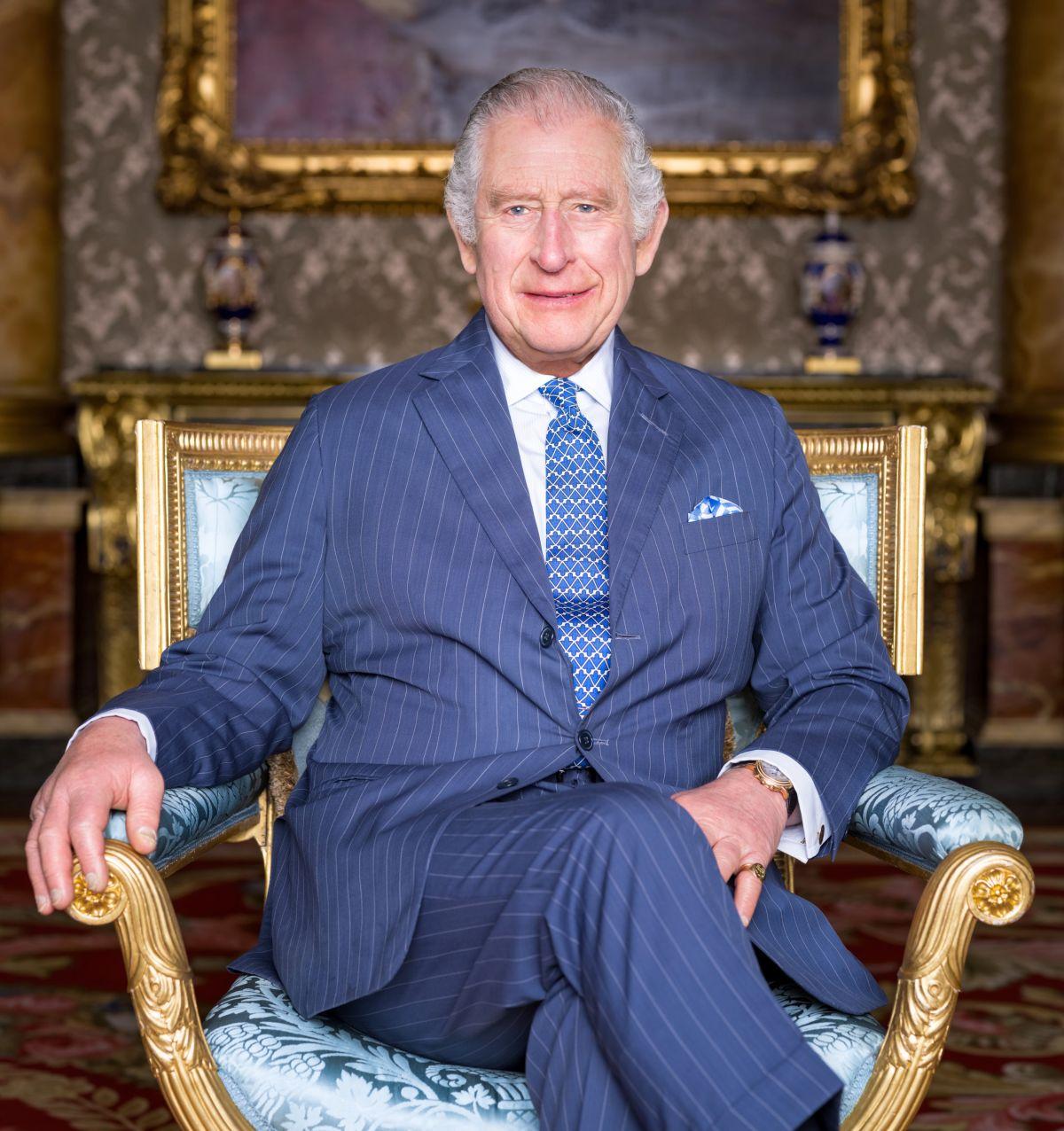 While he ascended to the throne immediately after the death of his mother Queen Elizabeth II last September, the 74-year-old will be formally crowned King when the Archbishop of Canterbury concludes the religious ceremony by inviting the 2,200-strong congregation and millions watching worldwide to swear allegiance to the new British Sovereign.
At the end of the service, he will receive a spoken greeting delivered in unison by representatives from Hindu, Sikh, Muslim, Buddhist and Jewish communities.
"We have had many discussions, having met frequently over the years when he was the Prince of Wales and now as King, and he is adamant that the essence of different beliefs is one and the same," shares Lord Indarjit Singh, the Indian-origin House of Lords peer who will be representing the Sikh faith at the Coronation ceremony.
"The aim of religion as I see it, and I believe as he sees it, is to move society towards the good, the better end of the spectrum. In all the discussions I've had with him, he totally agrees with that concept," he said.
This multi-faith outlook also resonates with his strong connection with India and its age-old traditions of Yoga and Ayurveda.
As the heir to the throne, he made several visits to India and focussed many of his charitable efforts on India through the British Asian Trust – founded by him in 2007 to tackle poverty and hardship in South Asia. The royal spoke of his "great love for India" when he launched an emergency COVID appeal in 2021 and helped raise millions during India's severe pandemic wave.
"Like many others, I have a great love for India and have enjoyed many wonderful visits to the country. Indian aid and ingenuity have been a support to other countries throughout this immensely difficult time. As India has helped others, so now must we help India," he said at the time.
It was in the wake of COVID that he reflected upon the healing and therapeutic power of Yoga, which he described as an "accessible practice" that helps manage stress.
"By its very nature, Yoga is an accessible practice which provides practitioners with ways to manage stress, build resilience and promote healing," he said, in a recorded video message for a virtual healthcare event called "Wellness After Covid" in May 2021.
Back in April 2018, he hosted Prime Minister Narendra Modi at the Science Museum in London to launch a new Ayurvedic Centre of Excellence, aimed at creating a first-of-its-kind global network for evidence-based research on Yoga and Ayurveda. His wife Camilla, the new Queen, is also believed to practice Yoga.
He last visited India in November 2019 and also celebrated his 71st birthday with schoolchildren in Mumbai and earlier this week he told British Indian peer Lord Karan Bilimoria at a pre-Coronation reception that he looks forward to making a State Visit to India soon.
As the Prince of Wales, Charles was also a very vocal supporter of causes related to the environment and has been an ardent voice against the ravages of climate change. He has spoken regularly about India's important role in meeting the global climate action targets.
As the Head of the Commonwealth, an association of 56 independent countries including India and 2.4 billion people, he has to contend with moves by some of the remaining member nations straining to replace him as their Head of State.
In a very visible nod to his determination to keep hold of this group made up largely of former colonies, the "anointing screen" used for the most sacred part of the Coronation ceremony bears a central design of a tree with branches filled with 56 leaves naming each of the Commonwealth nations. Buckingham Palace stressed it is reflective of the monarch's "deep affection" for the organisation.
He is already nearly seven months into the role of King and the transition from Britain's Elizabethan Age to the Carolean Age has been largely smooth so far.
The Coronation ceremony, the planning of which involved much of the new King's personal input, is reflective of his determination to celebrate his cherished ideas about the culturally and religiously diverse country that is modern-day Britain.
Charles, born Charles Philip Arthur George on November 14, 1948, became the oldest person to ever accede to the British throne on the passing of Queen Elizabeth II aged 96 on September 8 last year.
He studied history at Trinity College, University of Cambridge, and in 1970 became the first British royal to be awarded a university degree.
He went on to train as a Royal Air Force (RAF) pilot before joining the Royal Navy and also learned to fly helicopters before ending his military career in 1976.
On the personal front, he had an infamously turbulent first marriage to the late Diana, Princess of Wales. From that marriage, they had two sons: Prince William and Prince Harry.
In 2005, he married Camilla with the late Queen's permission after years of a rumoured love affair.
On her marriage, Camilla became the Duchess of Cornwall and went on to be referred to as Queen Consort following the passing away of Queen Elizabeth II. The 75-year-old, born Camilla Rosemary Shand and previously married to Brigadier Andrew Parker Bowles, is now known as Queen Camilla in keeping with royal tradition.