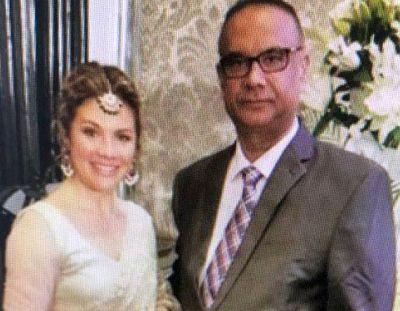 Canadian Prime Minister Justin Trudeau's maiden India visit plunged into yet another controversy on Thursday over a dinner invitation to convicted Khalistani terrorist Jaspal Atwal by the Canadian high commissioner to India.
Swiftly moving to control damage, High Commissioner Nadir Patel cancelled the invite for the dinner, hosted on Thursday for Trudeau, while the external affairs ministry said it will "ascertain" how Atwal entered India.
"The high commission has rescinded Mr Atwal's invitation. We do not comment of matters relating to the PM's security," the Canadian mission said in a statement.
Reacting to the controversy, Trudeau told reporters "Obviously we take this situation extremely seriously. The individual in question never should have received an invitation and, as soon as we found out, we rescinded the invitation immediately... The member of Parliament who included this individual has, and will, assume full responsibility for his actions."
The Canadian PMO also said in a statement that Atwal was not part of Trudeau's official delegation.
Union home ministry officials said Atwal no longer figures in the government's blacklist of Sikh extremists.
Atwal was convicted for trying to kill the then Punjab minister Malkiat Singh Sidhu in Vancouver in 1986.
When asked how Atwal got a visa, external affairs ministry Spokesperson Raveesh Kumar said the government is "ascertaining" details how he got a visa to enter India.
"There are two aspects of this. One is his presence at the event. I think this is something which should be addressed by the Canadian side. They have said that it was an oversight. And that is the reason the invitation for the reception tonight has been withdrawn."
"On the visa part, I cannot immediately say how that happened. There are different ways of people coming into India, whether you are an Indian national, or OCI card holder. We are ascertaining details from our mission. We will have to see how this happened," Kumar told reporters.
He also said that the fact the ministry issued a visa means that Atwal is not an Indian national.
On whether Atwal can be arrested in India, Kumar said there were cases against him for which he has served his sentence. The ministry is not aware whether there are cases against him in India, that has to be checked with the law-enforcement agencies, he added.
The invite cancellation comes at a time when Trudeau's pro-Khalistan approach is being criticised by many including Punjab Chief Minister Amarinder Singh, who raised the issue with the Canadian prime minister during a meeting.
On his part, Trudeau had assured Singh that his country does not support separatism in India or elsewhere.
Reacting to the controversy involving him, Atwal told Canada's Postmedia that he did not plan to attend the dinner as he was in Mumbai on business, The Vancouver Sun reported.
He also said it was unfair to raise his criminal conviction for shooting a visiting Punjabi cabinet minister on Vancouver Island in 1986 given how long ago the crime occurred.
IMAGE: Canadian Prime Minister Justin Trudeau's wife Sophie Trudeau with convicted Khalistani terrorist Jaspal Atwal at an event in Mumbai. Photograph: ANI