Wanted Khalistani terrorist Paramjit Singh Panjwar was shot dead by unidentified gunmen while he was out for a morning walk on Saturday near his residence in Lahore, the provincial capital of Pakistan's Punjab province, police said.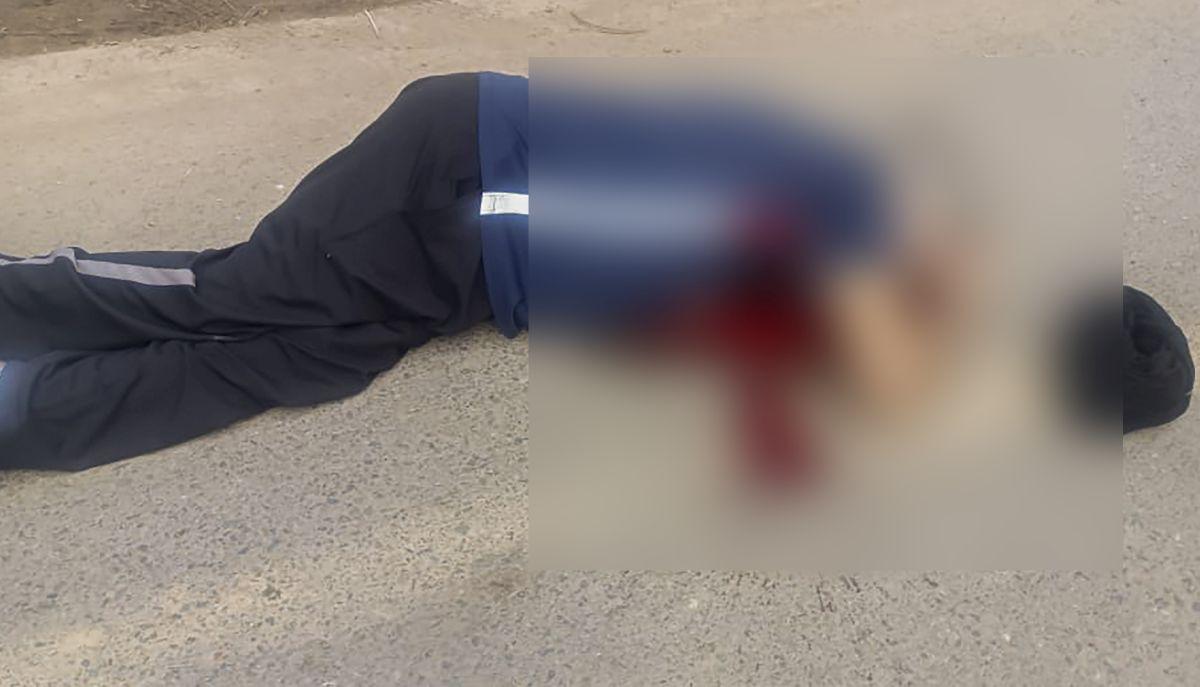 Panjwar, 63, was heading the Khalistan Commando Force-Panjwar group and was designated as a terrorist by India under the Unlawful Activities (Prevention) Act in July 2020.
"The gunmen shot (Panjwar) Singh in his head and he was pronounced dead on arrival at the hospital," a senior officer of Pakistan's Punjab police told PTI, adding his guard was also injured in the shooting and succumbed later in the day.
Panjwar, along with his guard, was walking in the park at Sun Flower Housing Society in Jauhar Town in Lahore, where he was residing, when the two assailants opened fire at them and fled on a motorcycle, the officer said.
Pakistan's intelligence agencies including the ISI, Military Intelligence (MI) and Counter Terrorism Department (CTD) cordoned off the area and launched an investigation while the media was not allowed at the crime scene.
The killing is the latest instance of terror kingpins being targeted outside India. In February this year, Bashir Ahmad Peer, a self-styled commander of the terror outfit Hizbul Mujahideen, was shot dead by unidentified assailants in Pakistan's Rawalpindi.
Also in the same month, former commander of Pakistan-based terror outfit Al Badr, Syed Khalid Raza, was killed in a similar manner outside his residence in Karachi while Kashmir-born terrorist Aijaz Ahmad Ahanger alias Abu Usman Al-Kashmiri, who had joined the Islamic State( IS), was reportedly killed in Kunar province of Afghanistan.
On the deadly attack on Panjwar on Saturday, an eyewitness told the CTD investigators that Singh along with his guard was in the park at around 6 am Saturday when a gunman came close to them and opened fire.
"After the firing, the assailant rushed to the gate of the society and fled along with his accomplice who was waiting for him outside," he said.
A source in CTD told PTI that after recording statements from a number of people in the housing society, it has been revealed that the assailants had held a recce for a week.
"We have got an important clue about the killers and a couple of teams of the intelligence agencies have been formed to arrest the assailants and the network behind it," he said.
Police in Pakistan's Punjab province have been asked to let the Inter-Service Intelligence (ISI) lead the whole investigation, sources said.
The crime scene was protected by the agencies and the police were asked not to register an FIR till approval from ISI, sources in the Lahore police said.
"I cannot make a comment on this matter," Lahore police spokesperson Farhan Ali Sheikh said when asked about the incident.
Panjwar joined the KCF in 1986. He later headed this outfit and crossed over to Pakistan.
In 1986, the KCF was headed by Sukhdev Singh alias Sukha Shapai who was then serving as a police constable in Punjab, India.
In 1989, Sukha Shapai was killed in a police encounter at Tanda in Hoshiarpur and thereafter, Kanwarjit Singh of Sultanwind in Amritsar became the chief of KCF while Paramjit Singh Panjwar became its deputy chief.
After the death of Kanwarjit Singh Sultanwind, Panjwar became the chief of the KCF. Before he escaped to Pakistan in 1995-96, Panjwar was involved in a number of killings in Punjab, according to official sources.
Though he was inactive for the last couple of years, Panjwar had been operating from Lahore and was involved in arranging arms training for youths in Pakistan. He was engaged in supplying arms and ammunition and subsequent infiltration into India for targeting VIPs and economic installations.
He was also involved in broadcasting highly seditious and separatist programmes on Radio Pakistan, intended to incite minorities against the Indian government. He was active in the smuggling of drugs and was a major conduit between smugglers and terrorists, India's Ministry of Home Affairs had said in a notification that designated him a terrorist under UAPA.
"Panjwar's complicity in promoting drug trade and Fake Indian Currency Notes (FICN) operation in Punjab are well documented. Efforts are being made by his organisation KCF to reactive former militants, sleeper cells and also those on bail and it has been in favour of forming a nexus with other forces hostile to India," the ministry had said.
KCF came into existence in February 1986 and the modus-operandi of this organisation was to commit bank robberies and kidnappings for ransom for use to purchase sophisticated weapons for terrorist activities.
The banned outfit was involved in various terrorist attacks in India, which include the following a bomb attack in October 1988, killing 10 Rai Sikhs at Firozpur and the killing of Major Gen. B. N. Kumar, according to the ministry.
Panjwar was also behind a number of IED explosions in Haryana, Chandigarh and Punjab, said sources.
His wife, who along with two sons was staying in Germany, died in September 2022.
After 2010, Panjwar had ventured into the business of real estate and heroin smuggling.
He had got Pakistan's national ID card in the name of Gulzar Singh.
The ISI had planned to re-activate Panjwar by using his old contacts in Punjab in a bid to revive militancy.
Panjwar had a large number of contacts in border districts areas especially in Amritsar and Tarn Taran during the militancy period in Punjab. He also had links with drugs and arms smugglers based in Pakistan, they said.
According to Pakistan media reports, Hizbul commander Peer alias Imtiyaz Alam and Raza were shot from point-blank range by the assailants, just like Punjwar.
Raza had reportedly served as Al Badr's "commander" in Jammu and Kashmir for eight years.
Peer, who hailed from Jammu and Kashmir's Kupwara district, had been living in Pakistan for more than 15 years, intelligence officials here said.
Peer had participated in a number of online propaganda groups to unite ex-militants and other cadres for the expansion of activities of Hizbul Mujahideen, Lashkar-e-Taiba, and other terrorist organisations.
Kashmir-born terrorist Ahanger was one of the chief recruiters of Islamic State J-K (ISJK) and was designated as an individual terrorist under the UAPA by India.
He was a wanted terrorist in Jammu and Kashmir for more than two decades and was "working towards providing traction to militancy in Kashmir", the MHA had said.
He was appointed as the head of the Islamic State recruitment cell for India and had been instrumental in initiating an online India-centric ISIS propaganda magazine.