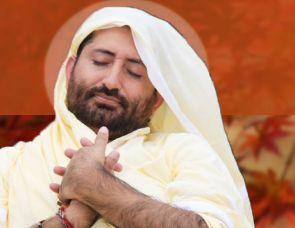 Unidentified assailants on Wednesday allegedly shot another key witness in the rape case against Narayan Sai, son of self-styled 'godman' Asaram, in Haryana's Panipat district.
This is a sixth case of attack on a witness in rape cases against Asaram and his son Narayan Sai. The incident occurred in Sanauli village in Panipat district where the victim, Mahendra Chawla, was attacked.
Some unidentified persons shot at Chawla. He was rushed to a hospital and is now out of danger," Rohtak Range Inspector General of Police, Shrikant Jadhav, told PTI over phone.
A case has been registered in connection with the incident.
The witness had been provided a gunman for security in view of the threat perception. "We are trying to find out where the gunman was at the time of the incident," Jadhav said.
"We are working in that direction and are hopeful of making early arrest," Panipat SP Rahul Sharma said. A woman had accused Narayan of repeated sexual assault between 2002 and 2005 when she was living at his Surat ashram, following which he was booked under various sections of the Indian Penal Code including rape, unnatural sex, molestation, wrongful confinement
Narayan was lodged in a Surat jail since his arrest in December 2013 in connection with a rape case filed against him by a Surat-based woman.
In February, a prosecution witness was stabbed by a man at a court premises in Jodhpur, while another was shot dead in Uttar Pradesh's Muzaffarnagar district in January. Three more persons in the Surat case have survived attacks.