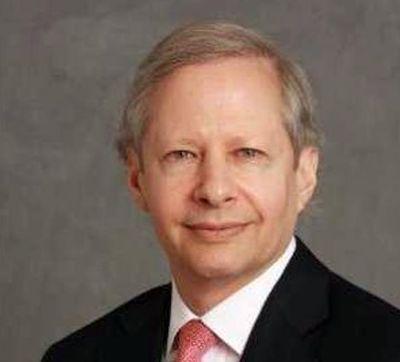 Kenneth I Juster, a top aide of United States President Donald Trump, is set to be America's new ambassador to India, the White House said on Wednesday.
Juster, who is the Deputy Assistant to the US president for International Economic Affairs and Deputy Director of his National Economic Council, would replace Richard Verma if nominated and confirmed by the Senate.
"Ken Juster's move to Indian Ambassador is because he is extremely qualified for the position," White House deputy spokesperson Lindsay E Walters said.
"Ken has a strong and positive relationship with everyone in the White House, including the president," Walters said.
The move comes ahead of Prime Minister Narendra Modi's first meeting with Trump at the White House on June 26.
The move has been welcomed by widely respected Ashley Telis, the top India expert in the US.
"Ken knows India well and actually was deeply involved in successful bilateral negotiations between the two countries. The Indians will welcome him enthusiastically. He is a known quantity," Tellis told The Washington Post.
Verma, the first Indian-American to head this position, put in his papers when Trump replaced Barack Obama as the President of the US.
Juster, a lawyer from Harvard, has deep experience working on India policy issues and the US-India ties.
As a senior Commerce Department official during the George W Bush administration, he served as the US chair of the US-India High Technology Cooperation Group, and was one of the key architects of the Next Steps in Strategic Partnership initiative between the US and India.
That work helped form the foundation for the landmark civil nuclear agreement between the two countries in 2008.
He holds a law degree from the Harvard Law School, a master's degree in Public Policy from the John F Kennedy School of Government at Harvard, and a bachelor's degree in Government from Harvard College.