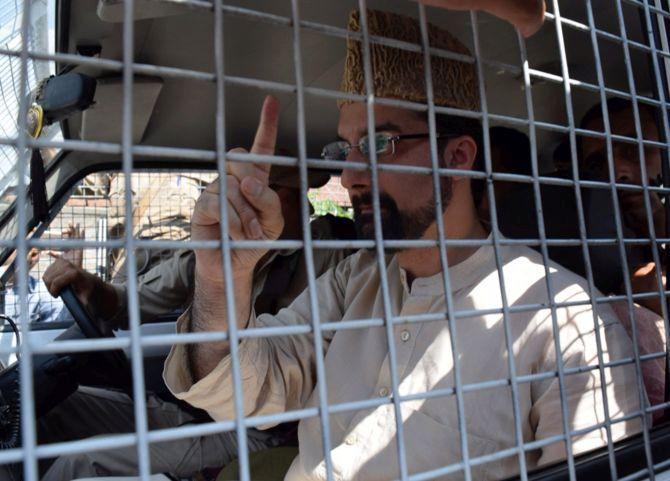 Separatists on Friday extended the shutdown call in Kashmir till July 18 to protest against the killing of civilians and demanding lifting of curfew in the valley.
"The strike call has been extended for extra 72 hours till the authorities lift the curfew and restore the civil liberties including the right to protest against the recent killings in Kashmir," said moderate Hurriyat Conference chairman Mirwaiz Umar Farooq.
He said the separatists should also be allowed political space to carry out peaceful political activities.
"The human rights and liberties have been suspended in Kashmir for one week now. This needs to end immediately," he added.
This is the fifth time that the separatists have extended the strike which started since the killing of Hizbul Mujahideen commander Burhan Wani on July 8.
Earlier, on July 8, they called for a one-day strike to protest his killing. The strike was then extended for two more days to protest the killings of civilians in firing allegedly by security forces.
The shutdown call was again extended on Monday. Then on Wednesday, the separatists asked people to observe the strike for two more days till Friday.