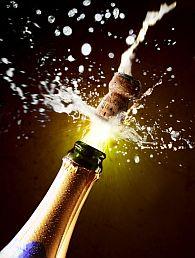 In a last ditch attempt to impress upon the voters in Bengaluru city, the Bharatiya Janata Party has assured that it would extend the deadline of bars and restaurants from 11 pm to 1 am.


There was a review of the bar and restaurant timings in wake of the rising crime at night in Bengaluru city.

The BJP, when it came to power decided to continue with the 11 pm deadline.

Around three years back, Excise Minister Renukacharya proposed to review the deadline, but was met with stiff opposition by his own party members, especially from late Dr V S Acharya.
There has been a hue and cry over the bar timings in Bengaluru.

Several intellectuals have taken to the streets seeking an extension of the deadline on the pretext that Bengaluru is a global city.


The BJP's road map for Bengaluru includes plenty of sops for the city.

As in 2008, the party has prepared a separate manifesto for the city.


An internal party survey states that it needs to buck up in the urban areas, especially Bengaluru. The decision to allow bars to function past mid night if voted back into power is one way of attracting the younger generation to vote for them.


Rediff Sentimeter: Which way will Karnataka swing?