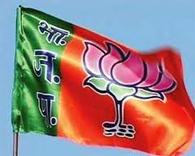 The Bharatiya Janata Party has hit back at the Karnataka Janatha Party, which recently made some serious allegations against the party's top leaders, by releasing a list of probing questions.
The saffron party has termed the allegations by KJP as a "cheap publicity stunt".
Here are the questions BJP is asking former party leader and KJP senior leader B S Yeddyurappa.
"You swore to wipe out the Janata Dal – Secular after a private complaint was registered against you, for which you blamed JD-S leader H D Kumaraswamy. What happened to that?
Do you remember L K Advani led a protest when the governor had recommended President's rule in Karnataka? Have you forgotten that and why have you resorted to such cheap publicity against Advani?
Do you remember leading Members of Legislative Assembly to a resort when there was a motion against your aide V S Acharya in the assembly? Why did you show such disrespect?
Which court has given you a clean chit in the illegal mining case? If there is a clean chit, why don't you release it to the media?
How has Renukacharya become your well wisher today? Wasn't he the same person who led a dissident movement against you twice? At that time, BJP's national leaders saved your government.
You have always maintained that you were backstabbed by Kumaraswamy. Today, you say the BJP has backstabbed you. Why are there no statements against Kumaraswamy today?
Do you remember that you wanted to quit the party and join a Congress-JD-S coalition in 2005?"
KJP leader Dhananjay Kumar had alleged that Advani and other senior leaders had received funds from Yeddyurappa.
Kumar has said that he will provide proof to corroborate his claims when the time is right.
Meanwhile, Yeddyurappa has apologised to Advani for the statement and said that he has already spoken to the KJP leader who had made the allegations.
"I have no problems with Advani," Yeddyurappa told media personnel.