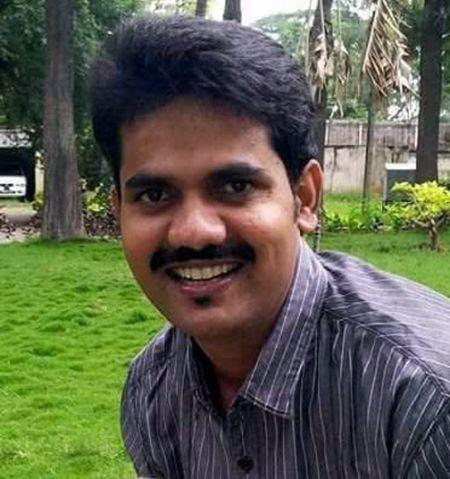 After claiming consistently that the IAS officer committed suicide owing to tensions in his personal life, the Karnataka government has been persuaded to agree to a CBI probe into his death, reports Sheela Bhatt/Rediff.com
Karnataka Chief Minister Siddaramaiah has been persuaded to agree to a Central Bureau of Investigation probe into the death of 36-year-old Indian Administrative Service officer D K Ravi.
Ravi's death has resulted in widespread protests and demands for a CBI probe in Karnataka, including by the civil servant's parents.
After a preliminary investigation into the incident, the police submitted a report on the conditions surrounding Ravi's death.
From his call detail records, the Bengaluru police discovered that the IAS officer of the 2009 batch made as many as 44 phone calls to a batchmate within an hour on the day of his death.
The IAS officer, who has known Ravi since their training days in Mussoorie, will soon be approached by the police.
Ravi, who was serving in the Karnataka commercial taxes department, was found dead in his flat in Bengaluru on Monday, March 16.
The Congress government in Karnataka consistently claimed that he committed suicide due to tensions in his personal life.
But the Opposition and media took up the issue, seeking nothing less than a CBI probe into his death.
Reports in the Kannada media and debates on national television allege that Ravi was driven to suicide because he took tough action against the sand and real estate mafia during his tenure in Kolar and recently as the additional commissioner, commercial taxes.
Home Minister Rajnath Singh told Parliament that a delegation of MPs met him over the issue, and that he awaited a report into the incident from the Karnataka chief minister. If the state government recommends a CBI probe, the home minister said the Centre would agree to it immediately.
Image: A photograph of D K Ravi. Photograph: PTI Photo.