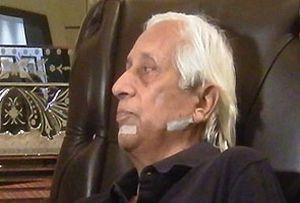 The trial of two Sikh men and a woman accused of stabbing Lt Gen (retd) K S Brar, who led 'Operation Blue Star' in London opened on Monday, nine months after the attack.
Mandeep Singh Sandhu, 34, Dilbagh Singh, 36, and Harjit Kaur, 38, pleaded not guilty to the charge of "unlawful wounding with intent to do grievous bodily harm" in relation to the attack, which took place on September 30, and are up for trial at Southwark Crown Court.
"The trial, which is expected to last four weeks, began on Monday with a jury being sworn in. Opening statements and witnesses in the case will be presented from Tuesday," said Rajvinder Dayal from solicitors' firm Rustem Guardian, which is representing the defendants.
A fourth key accused, 33-year-old Barjinder Singh Sangha, had pleaded guilty to the charge of "unlawful wounding" and will be sentenced at the end of the trial.
All four co-accused have been in judicial custody for their alleged part in the stabbing of the decorated Indian Army officer who led Operation Blue Star against Sikh separatists at GoldenTemple back in 1984.
He was on a private visit to London with his wife Meena when the suspected Khalistan sympathisers attacked the couple. The 78-year-old sustained serious injuries while his wife escaped unharmed and was instrumental in raising an alarm for passers-by to call the police. Brar is likely to give evidence in the case via live link from India.
At earlier court hearings, Sandhu had admitted to being present at the scene but not participating in the attack. Dilbagh Singh refused to confirm or deny his presence on the day.
The prosecution has claimed there are a large number of eyewitnesses in the case, besides parts of CCTV footage, telephonic and medical statements.