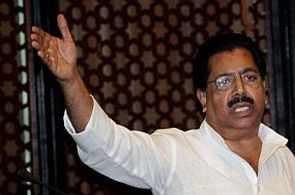 The Joint Parliamentary Committee on the 2G scam is set to get a fresh extension with the Lok Sabha on Monday unanimously adopting a resolution to this effect.
After the Rajya Sabha adopts the motion, likely to be moved on Tuesday, the term of the JPC will be extended till the end of the monsoon session. This will be the fifth extension to the JPC set up in March 2011. The term of the committee was scheduled to end on May 10.
The resolution, moved by panel chief P C Chacko, was adopted unanimously. The resolution to extend the tenure of the JPC was added as a supplementary agenda after Chacko and Parliamentary Affairs Minister Kamal Nath consulted Lok Sabha Meira Kumar on the issue.
Chacko had recently said that if he could not convene a meeting of the JPC, he would individually consult the members to get their backing for the resolution seeking extension.
The decision by Chacko to seek a fresh extension of the JPC indicates that the controversial draft report circulated last month is unlikely to be adopted soon. The draft report gave clean chit to Prime Minister Manmohan Singh and Finance Minister P Chidambaram and indicted former telecom minister A Raja for the 2G scam.
Fifteen members from Opposition parties including from former United Progressive Alliance allies Dravida Munnetra Kazhagam and Trinamool Congress, had earlier written separate letters to the Speaker contending that they have "no confidence" in the JPC chairman and had appealed to her to immediately remove him. They had also rejected the draft report "in toto".
The Speaker has expressed her inability to remove him as the chairman and had asked members to "sink" their differences and produce a report.
While the Samajwadi Party has not sought Chacko's removal, it has made it clear that till Raja is not called as a witness, it would not support the report. SP has one member in the panel. The Bahujan Samaj Party, with two members, is likely to side with the UPA.
Chacko has said that while the text of the draft would not be altered, members can move amendments in the form of dissent notes, which can be appended to the report to be tabled in Parliament.

Image: P C Chacko heads the JPC on the 2G scam