Barring the many young women he had sex with, it is doubtful if anyone saw Mao Zedong smile.
Zhou Enlai, Mao's premier, often sported an enigmatic smile, one that hid his devilish intentions as he did during his visits to India before the 1962 War.
No Chinese Communist leader, past or present, encountered as much adversity and hardship as Deng Xiaoping did, but you wouldn't have known that from his amiable demeanour, even when he was sending soldiers to Tiananmen Square in June 1989.
Hu Jintao was so colourless that when he stopped dyeing his hair -- a crown of black hair is compulsory for China's vain top Communist leadership -- it was the most colourful thing he had ever done.
When he first came to power 10 years ago, Xi Jinping looked like a Chinese version of Winnie The Pooh, but soon A A Milne's memorable character was banned in China because people were comparing Pooh to Xi.
These days, Xi is expressionless, whether he is acknowledging the cheers of his fawning supporters or whether he is ticking off another world leader, as he did at the G20 summit in Bali with Canada's Justin Trudeau. China's supreme leader's face betrays no glimpse of what he is truly thinking.
The Chinese leader who was a complete opposite, an absolute antithesis, of the men who have ruled the People's Republic since that sombre day, October 1, 1949, was Jiang Zemin, who died in Shanghai on Wednesday, aged 96.
Many mocked Jiang as a clown -- some young Chinese in a time when there was a semblance of free speech in China parodied him as a toad -- but to China watchers, the PRC's always animated leader -- general secretary of the Communist party from 1989 to 2002, president from 1993 to 2003 and chairman of China's military commission from 1989 to 2004 -- admirably led his country through the years when it rose to be one of the two most prosperous nations on the planet.
On the way, even though he didn't have a power base in the Communist party to begin with, counting initially on the goodwill of Deng Xiaoping who surprisingly picked him to replace Zhao Ziyang as the party general secretary after the events in Tiananmen Square, he outlived his rivals and established himself as a dominant force in Chinese politics, only ebbing in influence after Xi Jinping embossed his authority over the party, government and country.
When Jiang Zemin traveled, as you can see in the photographs here, a Kodak Moment was never far away.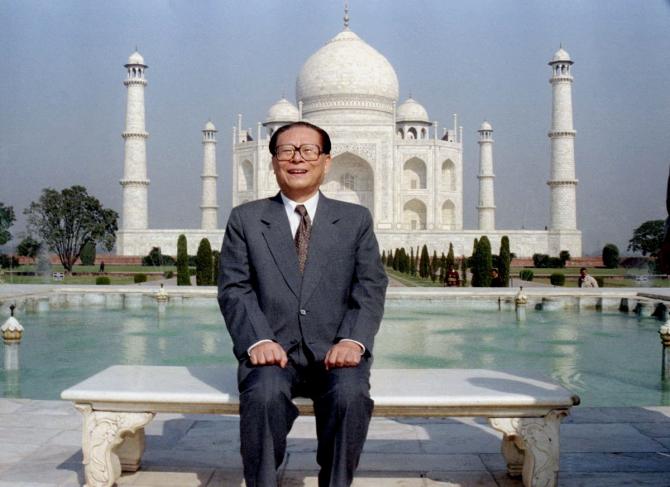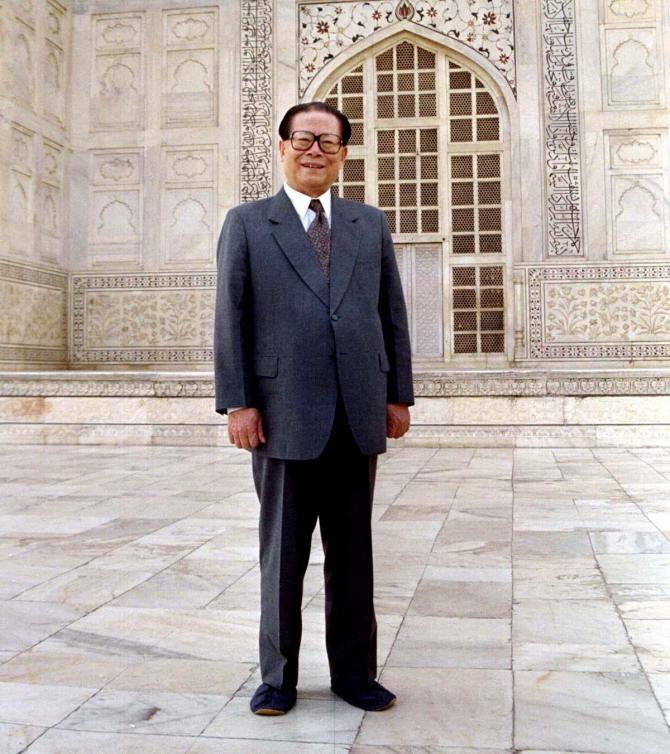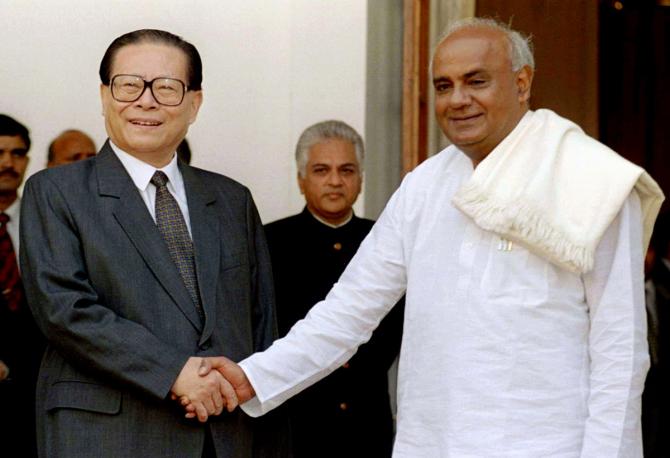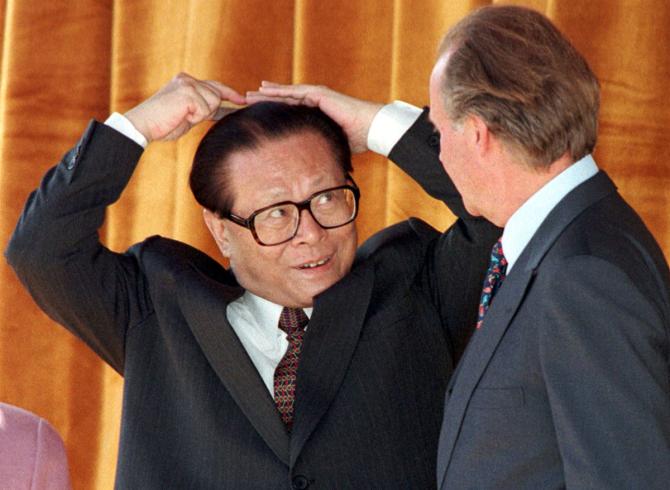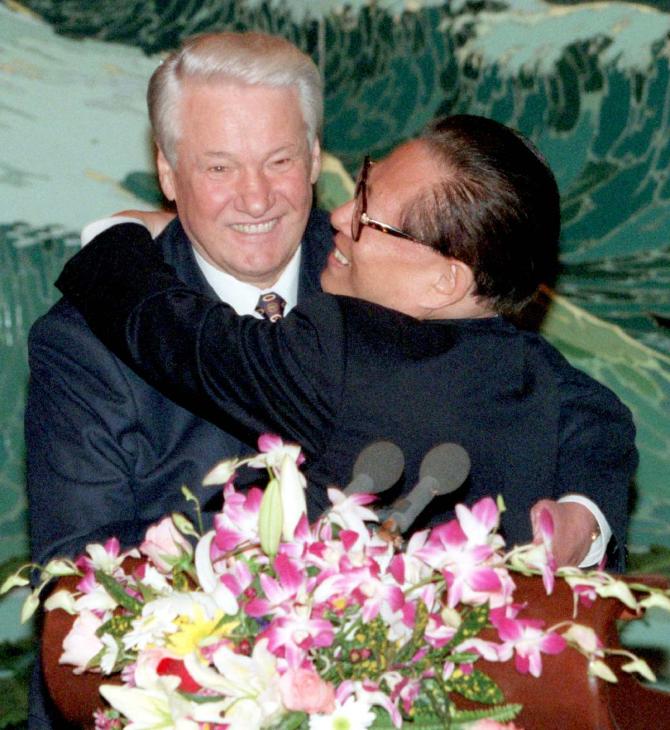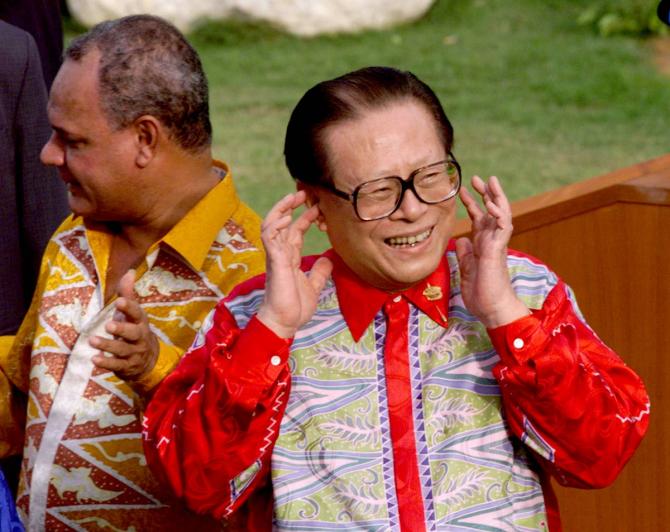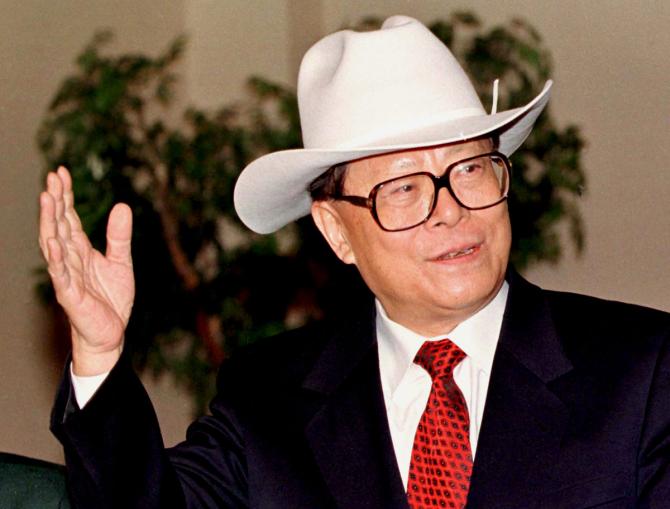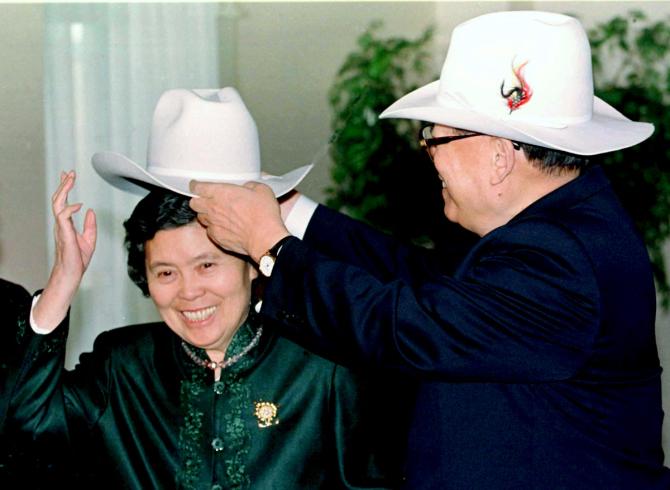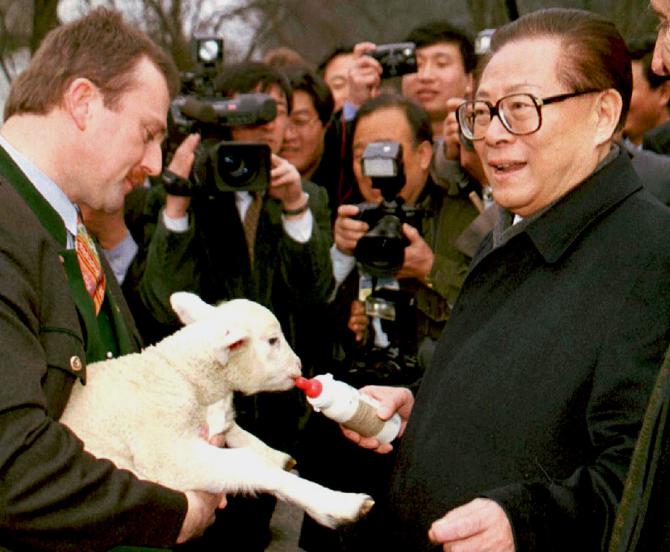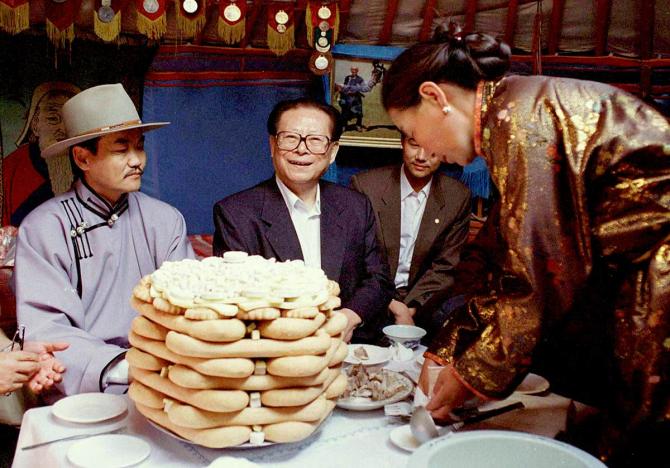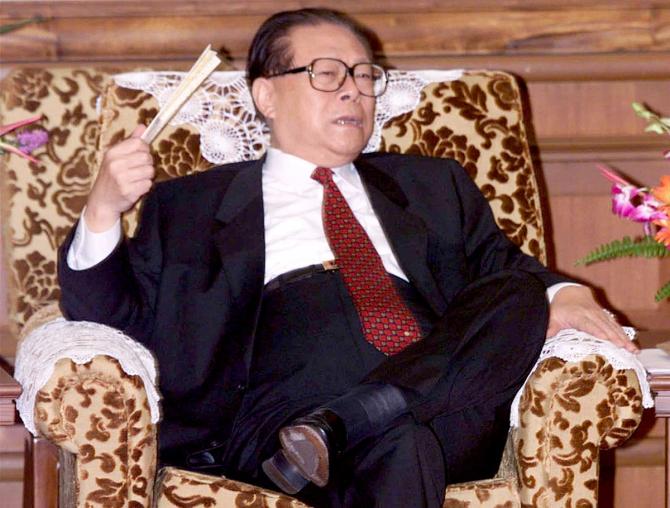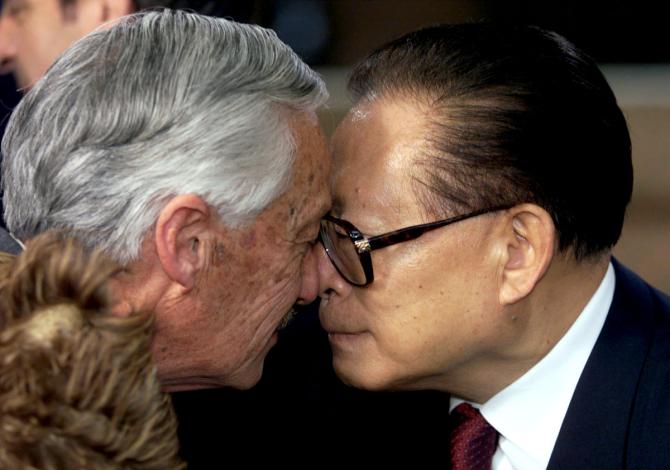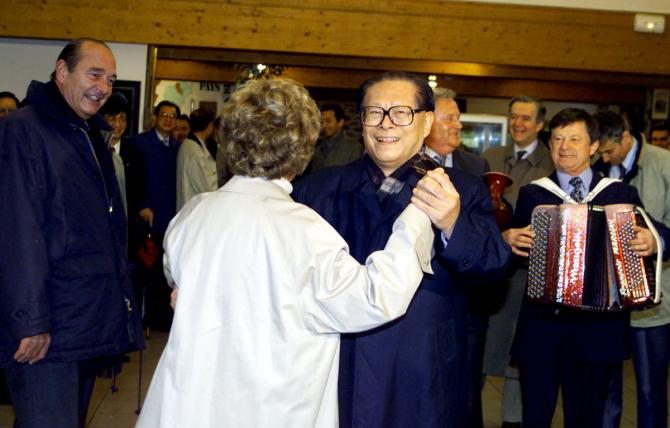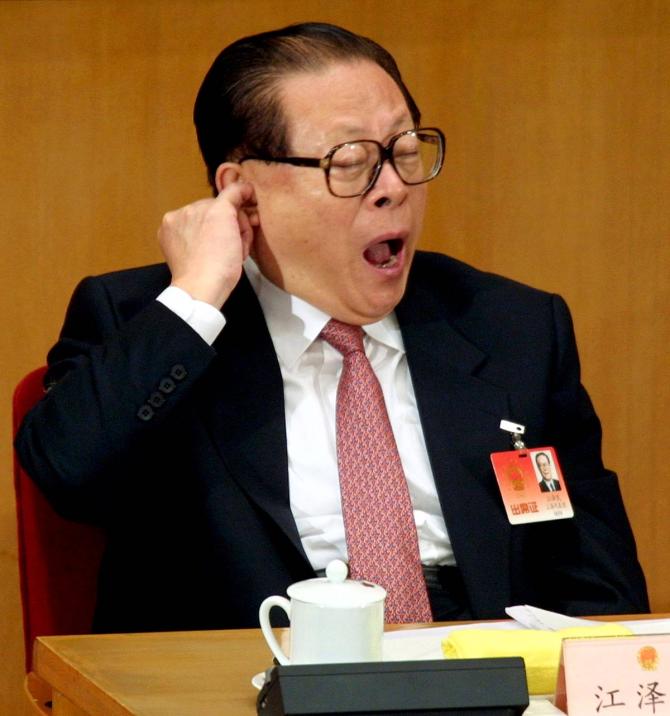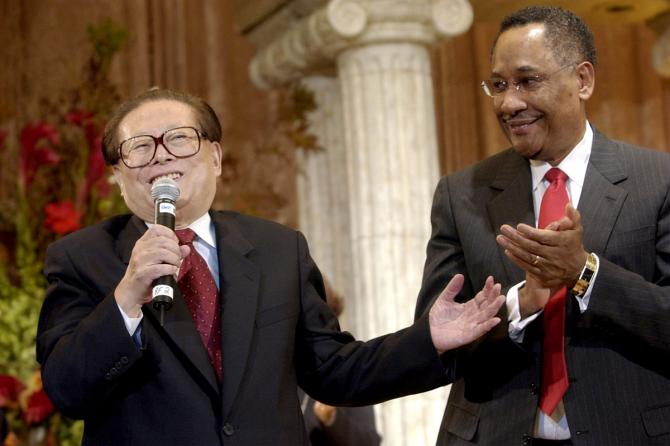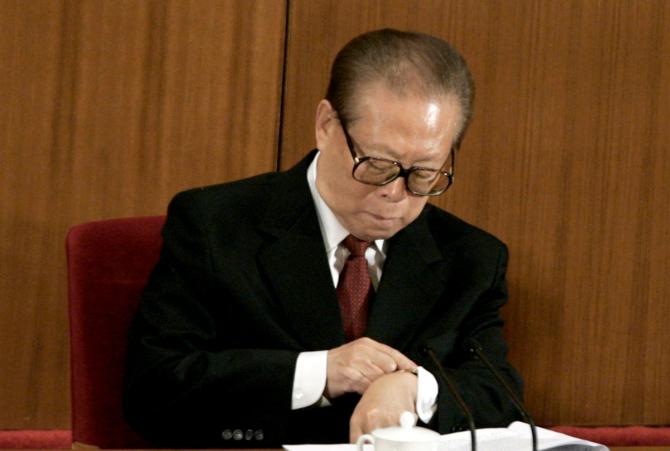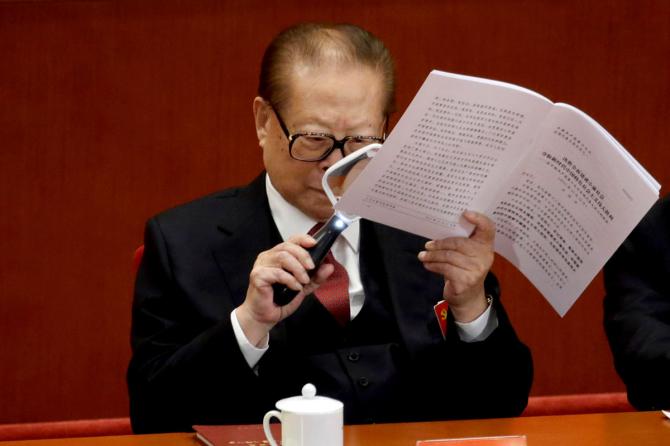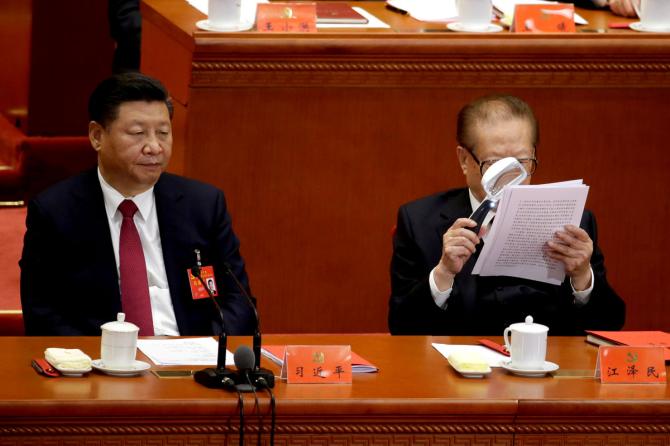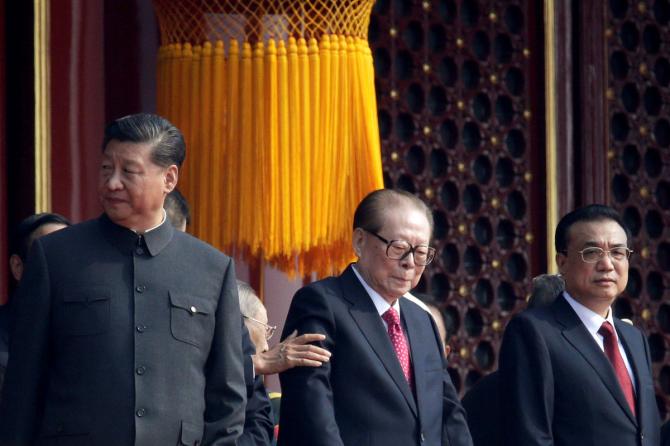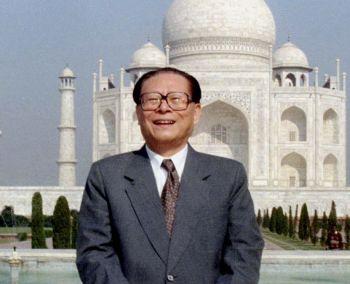 Photographs curated by Manisha Kotian/Rediff.com
Feature Presentation: Rajesh Alva/Rediff.com