Jitendra Kumar was arrested on July 11 for no fault of his and only released 86 days later.
A Ganesh Nadar reports.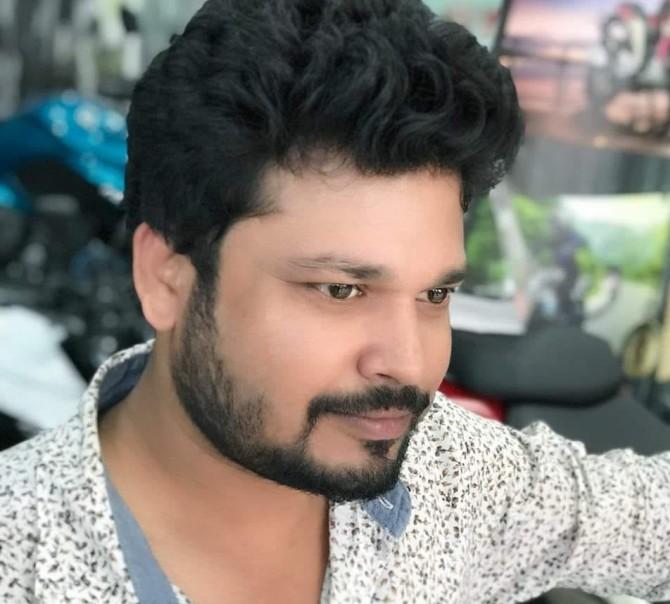 A man posts something objectionable against a former Bihar director general of police on Facebook for which he is arrested.
In custody he names another man from his area as a supporter of his views.
The police promptly arrests the latter without conducting an inquiry and keeps him in jail for 86 days!
Following complaints that the latter was falsely implicated, a 'high-level' inquiry is ordered, following which the police files an application before the court that the FIR was based on an error of facts, and the youth is granted bail.
Sounds Kafkaesque?
This is what happened to 28-year-old Jitendra Kumar who was arrested on July 11 for no fault of his and granted bail on October 5.
"It was a nightmare and I still haven't come out of it. I still wake up in the night thinking I am in jail and the police are waking me up," a traumatised Jitendra Kumar tells Rediff.com over the telephone.
"I am still in a daze, I don't know why I was arrested and I have not come to terms with the fact that I have been released. I have been traumatised and I am still in trauma," he adds.
His counsel Manish Shankar told the media, 'My client was named by Aditya Kumar, the main accused in the case against whom an FIR had been lodged at the Kotwali police station in Patna. He had been accused of putting up an objectionable post on the Facebook page of retired IPS officer Abhayanand.'
'Unfortunately, Jitendra was picked up by the police and put behind bars merely on the basis of Aditya's statement,' Shankar added.
'Till date,' the lawyer pointed out, 'the police has not been able to show any incriminating object in Jitendra's possession nor did it bother to record his statement wherein my client would have got an opportunity to prove his innocence.'
Jitendra Kumar's trauma has cast a shadow over his job at Axis Bank where he has been employed for the last seven years.
"I really don't know how I am going to work, I don't know whether I will be able to handle customers. I don't know what I will talk to them about, but the bank is very helpful. They have agreed to take me back as I have been declared innocent. I have to take some papers to them today (October 12) and then I have to join work again," Jitendra Kumar says on the way to the bank.
Why would the main accused, Aditya Kumar, implicate him?
"He is from my mohalla, we have had a few arguments but we have never fought as such. I know he envies me, but why I don't know," says Jitendra.
A neighbour and friend, Super 30 founder Anand Kumar says Jitendra "is a good boy and there is absolutely no reason to send him to jail."
"I am very happy that he has been released and I hope he is compensated for his prison stay."