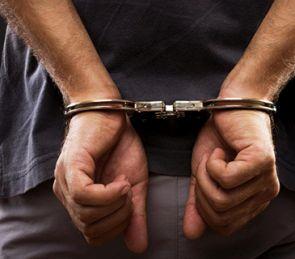 The Uttar Pradesh anti-terrorist squad has arrested a suspected ISI agent, who worked at the home of an Indian diplomat in Pakistan, from Uttarakhand's Pithoragarh district, officials said on Thursday.
Ramesh Singh Kanyal, who was arrested from his home in Didihat area in Pithoragarh on Wednesday, worked as a cook at the diplomat's residence in Islamabad from 2015-2017, officials in Lucknow and Pithoragarh said.
Kanyal has confessed to his role in anti-national activities, an official of the UP ATS said.
He has been taken to Lucknow for interrogation, Pithoragarh SP Ramchandra Rajguru said.
Kanyal is accused of passing on confidential information to Pakistan's International Services Intelligence for money while he was in Islamabad, the SP said.
A Pakistani 'Q-mobile' phone was recovered during the search carried out at his home on Wednesday, an ATS official disclosed.
The phone was given to him by the ISI for contacting them, the ATS official said, adding that data extraction of the instrument could provide vital clues.
It is suspected that the phone, which is being sent for forensic examination, could have a spyware, he said.
Kanyal had come into contact with the ISI in Islamabad and was recruited as an agent of Pakistan's intelligence agency.
Kanyal, the official said, would leak secret information for which he was paid in dollars.
During his visits to India on holidays, he would convert the dollars into Indian rupees in New Delhi and take the money to his village, he said.
When Ramesh returned to India, he was asked by Pakistani ISI officials to spy for them and was also given the phone.
Q-Mobile is a phone brand in Pakistan that offers affordable touch screens, QWERTY, Wi-Fi and Android operating system facilities.
Efforts will be on to get a police remand for Ramesh, on transit remand currently, for detailed interrogation, he said.
He will be questioned about the information leaked by him and how much money he had been paid for it and where he used it.
He will also be quizzed about the target given to him in Uttar Pradesh for spying, officials said.