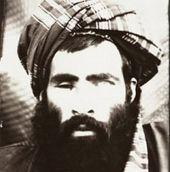 Elusive Taliban leader Mullah Omar, one of the world's most wanted terrorists, was treated in a Karachi hospital with the help of Pakistan's spy agency Inter Services Intelligence after he suffered a heart attack, a private intelligence agency has claimed.
First reported by The Washington Post on its online edition, the claim by Eclipse Group, however, was immediately refuted by Pakistan.
Pakistani ambassador to the United States, Husain Haqqani, said the report had "no basis whatsoever."
There was no immediate confirmation of the report from the US officials. In its report, Eclipse Group, which is run by former Central Intelligence Agency, State Department and military officers, said the one-eyed leader of Afghan Taliban suffered a heart attack on January 7, following which he was treated in a Karachi hospital with the help of ISI.
The Eclipse Group said that its source of information is a physician in the said Karachi hospital. "While I was not personally in the operating theater," the physician reported, "my evaluation based on what I have heard and seeing the patient in the hospital is that Mullah Omar had a cardiac catheter complication resulting in either bleeding or a small cerebral vascular incident, or both."
The Eclipse reported that ISI rushed him to a hospital in Karachi, where he was given heparin (an anticoagulant) and operated on.
"After 3-4 days of post-operative care in the hospital, he was released to the ISI and ordered to take absolute bed rest when at home for at least several days."
The physician who was the source for the report said that, "After the operation, there seemed to be some brain damage with Mullah Omar having slurred speech."
"His post hospital course is consistent with this type of outcome," the physician added. "Three-four days in hospital is consistent with cardiac catheterization and or cardiac stent placement. Bed rest and aphasia (difficulty speaking) post-catheterization could be from a bleeding complication."
However, Husain Haqqani asserted that the Pakistani intelligence, military and law enforcement personnel continue to hunt down wanted Al Qaeda and Taliban figures and will apprehend anyone if and when we have hard intelligence, which is very different from speculation circulated by contractors.
"Sometimes intelligence tips received by professionals turn out to be wrong. The story about Mullah Omar falls under that category. You might recall a similar story from 2001 about Osama bin Laden receiving dialysis treatment that turned out to be incorrect, and the fabrication of those who wanted to give Pakistan a bad name," Haqqani was quoted as saying by The Washington Post.
Image: File picture of Mullah Omar