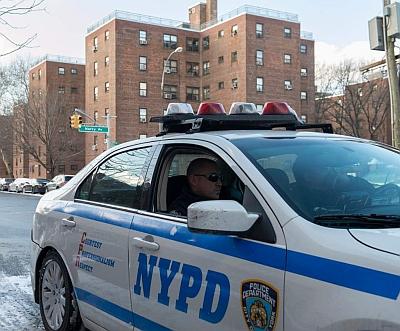 Raising fears over the growing threat of home-grown extremism, three Americans, including two women, have been charged in separate cases of plotting terror strikes on United States soil using "weapons of mass destruction" and of travelling to Pakistan to fight against American forces.
Noelle Velentzas, 28 and Asia Siddiqui, 31, former roommates in a Queens apartment influenced by the terror group ISIS, conspired to construct car and pressure cooker bombs to carry out strikes in the US.
In a separate case, 29-year-old Muhanad Mahmoud Al Farekh was charged with conspiracy to provide material support to terrorists. The three appeared on Thursday before US Magistrate Judge Viktor Pohorelsky of the Eastern District of New York.
He was detained in Pakistan and secretly flown to New York to face federal terrorism charges.
The charges against the three come just two weeks after as many men from Brooklyn were charged with conspiring to provide material support to the dreaded Islamic State of Iraq and Syria.
The complaint against Velentzas and Siddiqui said that in their self-proclaimed effort to "make history", they researched and acquired some of the components of a car bomb, like the one used in the 1993 World Trade Centre bombing, a fertilizer bomb, like the one used in the 1995 bombing of the federal building in Oklahoma City, and a pressure cooker bomb, like the one used in the 2013 Boston Marathon bombing.
The investigation recently showed that the defendants possessed propane gas tanks together with instructions from an online jihadist publication for transforming propane tanks into explosive devices.
An undercover officer, who befriended them in 2013, revealed that they considered themselves "citizens of IS " and had said during conversations that they hoped to become "real bad bitches."
During meetings with the undercover federal agent, Siddiqui said that Velentzas "has been obsessed with pressure cookers since the Boston Marathon attacks in 2013 and often makes comments about pressure cookers."
Farekh conspired with others to provide personnel to be used in support of efforts to kill American citizens and members of the US military abroad.
In approximately 2007, Farekh, an individual named Ferid Imam and a third co-conspirator departed Canada for Pakistan with the intention of fighting against American forces.
They did not inform their families of their plan before departing, but called a friend in Canada telling him that he should not expect to hear from them again because they intended to become martyrs.
According to public testimony in previous criminal trials, in approximately September 2008, Imam provided weapons and other military-type training at an Al Qaeda training camp in Pakistan to three individuals -- Najibullah Zazi, Zarein Ahmedzay and Adis Medunjanin -- who intended to return to the United States to conduct a suicide attack on the New York City subway system.
Zazi and Ahmedzay pleaded guilty pursuant to cooperation agreements and are awaiting sentencing. Medunjanin was convicted after trial and sentenced to life imprisonment.
Imam has also been indicted for his role in the plot.
The women, who face a maximum sentence of life imprisonment if convicted, repeatedly expressed their support for violent jihad.
More recently, Velentzas, who has characterised Al Qaeda founder Osama Bin Laden as one of her heroes, declared that she and Siddiqui are "citizens of the Islamic State" -- a reference to the foreign terrorist organisation Islamic State.
Less than two weeks ago, Velentzas was asked by the undercover agent whether she had heard the news about the recent arrest of a former US airman who had attempted to travel to Syria to wage jihad and she stated that she did not understand why people were travelling overseas to engage in jihad when there were more opportunities in the United States.
"We are committed to doing everything in our ability to detect, disrupt and deter attacks by home-grown violent extremists," US Attorney Loretta Lynch of the Eastern District of New York said.
"As alleged, the defendants in this case carefully studied how to construct an explosive device to launch an attack on the homeland. We remain firm in our resolve to hold accountable anyone who would seek to terrorise the American people, whether by travelling abroad to commit attacks overseas or by plotting here at home," Lynch said.
New York Police Commissioner William Bratton said the police department will continue to work with law enforcement partners to investigate and arrest individuals who choose to work alongside terrorist organisations and threaten the lives of Americans.
Earlier in February, Abdurasul Hasanovich Juraboev, 24 Akhror Saidakhmetov, 19 and Abror Habibov 30, from Brooklyn were arrested and charged with conspiring to provide material support to ISIS.
According to the complaint, Juraboev was also prepared to engage in an act of terrorism in the United States if ordered to do so by ISIS, and Saidakhmetov had intended to carry out a terror attack if he had been unable to travel abroad to join ISIS.
More recently, Saidakhmetov expressed his intent to buy a machine gun and shoot police officers and FBI agents if thwarted in his plan to join ISIS in Syria.