Islamic State confirmed the death of its former leader Abu Bakr al-Baghdadi and said Abu Ibrahim al Hashimi al Qurashi is named as "new caliph."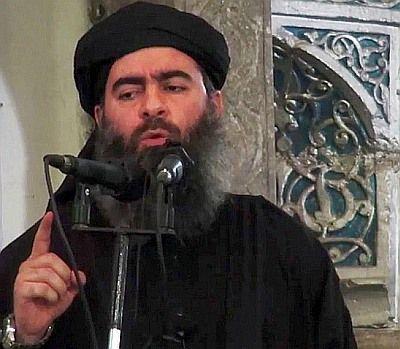 In an audio statement by spokesman Abu Hamza al Qurashi published on IS social media accounts, the group also confirmed the death of former spokesman Abu Hassan Al-Muhajir.
The statement also contained threats against America, referred to United States President Donald Trump as a senile old man and warned that what's to come will be worse by comparison to the days of the group under Baghdadis leadership.
"Do not rejoice, America, in killing Sheikh al-Baghdadi," a spokesman said on the recording, which was disseminated on the group's social media channel. "Do you not realize that the [Islamic] State stands today at the doorsteps of Europe and Central Africa? Nay; it is expanding and persisting."
The Pentagon on Wednesday released short videos of the United States forces' raid in northwestern Syria that resulted in the death of Islamic State leader Abu Bakr al-Baghdadi.
Baghdadi, 48, died on Sunday after he blew up his suicide vest following the US raid on his compound in Syria's Idlib province, some four miles from Turkish border.
Releasing a few short videos of the strike, US Central Command Commander Gen Kenneth Mckenzie told reporters at a Pentagon news conference that after the raid, Baghdadi's compound looks 'pretty much like a parking lot with large potholes'.