Three people were killed in a village in Manipur's Imphal West district on Friday when a group of insurgents dressed as security personnel called them out of their homes on the pretext of a combing operation and fired at them, officials said.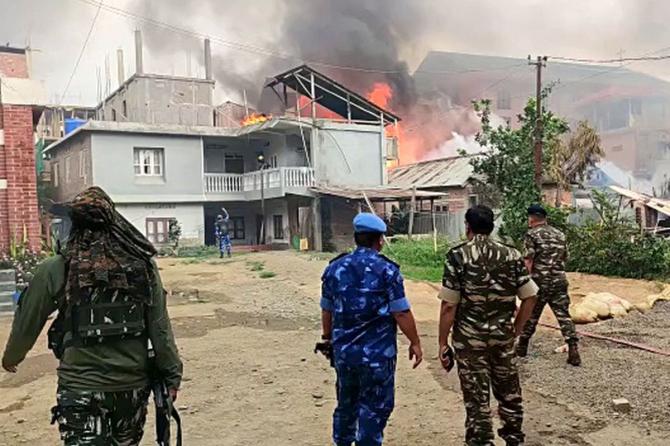 The incident took place in a village on the border of Kangpoki and Imphal West districts.
The insurgents are believed to be from the Meitei community, the officials said.
Security forces on a routine patrol of the village stepped in when they heard the sound of gunfire. Insurgents fled the area but not before shooting down three villagers, the officials said.