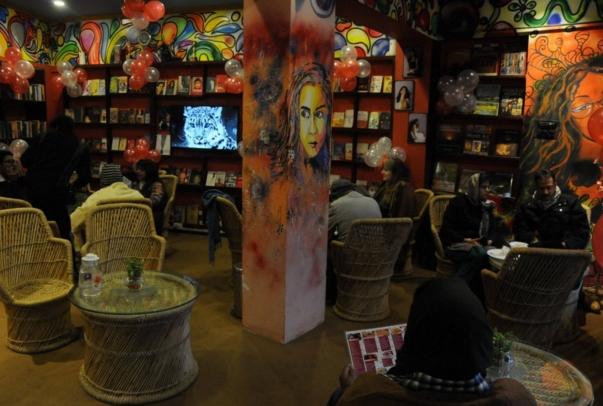 Following its success in Agra, 'Sheroes Hangout', a cafe for the rehabilitation of acid attack survivors has opened another chapter this time in the city of nawabs, Lucknow.
Situated at Gomti Nagar in Lucknow the outlet, managed wholly by acid attack survivors was recently inaugurated by Uttar Pradesh Chief Minister Akhilesh Yadav. A readers' cafe, a performance space (built inside the cafe), an activism workshop and an exhibit space where works crafted by survivors are displayed are among its features.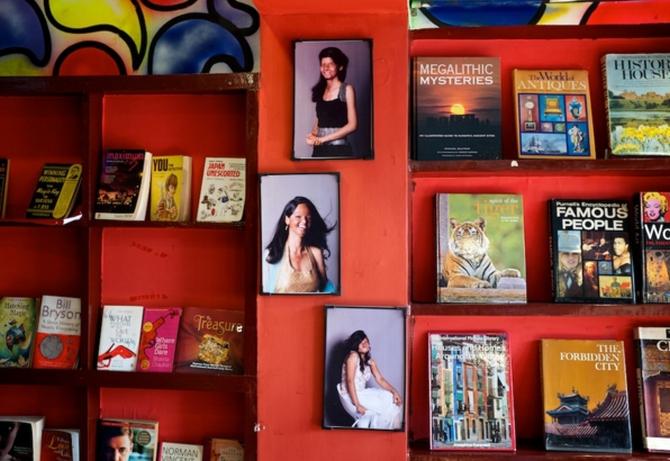 The second branch of the cafe aims to rehabilitate five survivors -- Farah, Aruna, Reshma, Sunita and Rani -- all of whom were initially trained at the Sheroes Hangout in Agra.
"This comes as a ray of hope for us. Previously I felt isolated and was hesitant to come in front of the world. But this cafe gives us a platform to showcase our skills and rehabilitate. I am illiterate but now I am learning to read and write," says Sunita, one of the survivors.
In addition, a Reach-Out Centre developed by the state government is being set up to provide support to the acid attack survivors.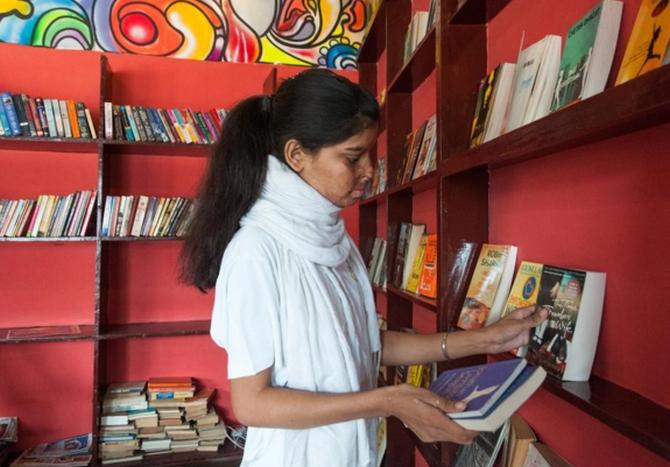 "This is the first of its kind Reach-Out Centre which is being developed by any state government. It will be a nodal agency offering any kind of support to a survivor of acid attack.
"Also the Women and Child Welfare department of Uttar Pradesh Govt is offering a clean and safe environment to such survivors by offering a space in Working Women Hostel of Mahil Kalyan Nigam in Lucknow," says Ashish Shukla, managing director of the café.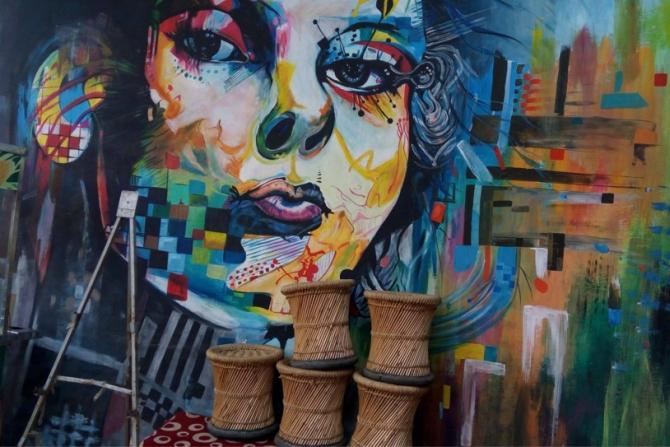 A Reach-Out Ambulance is also envisaged to ensure quick medical support to the survivors by bringing them to better hospitals in the time of emergency along with a helpline number for the families and the victims.
The cafe that was started solely by acid attack survivors aiming to remove the stigma surrounding victims, hopes to spread awareness on acid attacks.
The second season of a Women's Day Calendar has been introduced by the campaigners with around eight survivors featuring on the calendar that begins from March 2016 and ends on March 2017.
Sheroes Hangout was started in Agra in 2014 to rehabilitate the survivors providing them skill training in the subject that each survivor was interested in learning.
Its "pay as you wish" contributions go toward the rehabilitation of survivors of acid violence in India. Sheroes the name of the cafe is a derivative from a pun on the word 'hero'.
Photograph courtesy: Amazingindiablog.in