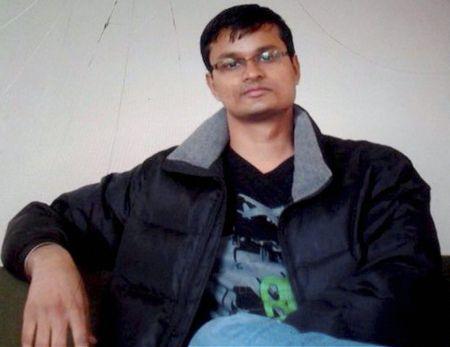 An Infosys employee from Bengaluru has been missing in Brussels since the deadly terror attacks and the Indian embassy in the Belgian capital was making efforts to locate him.
The missing employee has been identified as Raghavendran Ganesh.
External Affairs Minister Sushma Swaraj said the Indian embassy in Brussels was trying to trace Ganesh.
"We are doing our best to locate Raghavendran Ganesh," Swaraj tweeted.
Official sources said Ganesh is an Infosys employee and hails from Bengaluru.
Two Jet Airways crew members -- Nidhi Chaphekar and Amit Motwanai -- were injured in Tuesday's explosions at Brussels' Zaventem airport and Swaraj said they are recovering well. Both Nidhi and Amit are from Mumbai.
"I have just spoken to Manjeev Puri, our ambassador in Brussels. He has informed me that Nidhi and Amit are both recovering well," she said.
Swaraj said government was coordinating with Jet airways to evacuate Indian citizens.
"The airport is still not open. This may take some time. We are coordinating with @jetairways on alternate plans to evacuate our citizens," she said.
The airline, which has cancelled its flight services to Brussels till Thursday in view of the closure of the airport following Tuesday's blasts, also said its teams are closely working with the local authorities for resumption of operations.
Brussels airport serves as the Mumbai-based airline's European hub for its international operations, which is now being relocated to Dutch capital Amsterdam from coming Sunday.
An Infosys spokesperson said following the attacks, Infosys reached out to all its employees in Brussels to ascertain their whereabouts and safety.
"With the exception of one employee who we are trying to reach, we have been able to connect with all other employees. We are in touch with the missing employee's family and are working with the Indian embassy and local authorities in Brussels to locate our employee on priority," the spokesperson said in reply to an e-mail query.
Swaraj also spoke to Ganesh's mother.
'I have spoken to Raghavendran's mother Mrs Annapoorni. I assured her that we will spare no effort to locate her son in Brussels,' she tweeted.
The minister said he had spoken to his mother an hour before the blasts in Brussels.
'He spoke to his mother an hour before the blasts in Brussels. Please help us locate Raghavendran,' Swaraj said in another tweet.