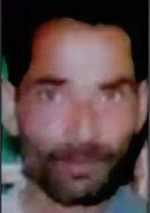 The case of an Indian prisoner who died in mysterious circumstances in Lahore took another curious turn on Thursday with Pakistan claiming that Indian officials were present during his autopsy and the Indian high commission in Islamabad rejecting it.
Foreign Office spokesman Aizaz Ahmad Chaudhry said Pakistani authorities were "trying to ascertain the facts" regarding the case of Chamel Singh, who died on January 15 after he was allegedly assaulted by the staff of Kot Lakhpat Jail in Lahore.
Chaudhry told a weekly news briefing that representatives of the Indian high commission had attended the autopsy of Singh's body. However, Indian Deputy High Commissioner Gopal Baglay said officials had only received Singh's body and they had not participated in the autopsy.
"High commission officials were in Lahore to receive Singh's body as we were formally requested to do so by the foreign ministry. The high commission officials did not participate in the post-mortem examination and they were not present during the post-mortem," Baglay said. Singh's body was received after the autopsy.
"The high commission does not have people qualified to participate in a post-mortem examination. Neither has any official from the mission been present during post-mortem examinations in previous cases (of deaths of Indian prisoners)," Baglay said.
The autopsy was performed shortly before the body was handed over to Indian officials on March 13 -- almost two months after Singh's death.
Earlier, official sources in Lahore had told PTI that traces of four injuries were found on the body, including a fracture of the right knee, an abrasion of about 2 cm on the left knee joint, an abrasion over the upper lip and scars on the thigh.
Responding to questions at the weekly news briefing, spokesman Chaudhry said the foreign office was in touch with the federal interior ministry and the home department of Punjab province to ascertain the facts about Singh's death.
The foreign office will respond after it receives the report on Singh's autopsy, he said.
Singh, said to be in his sixties, was declared dead on arrival by doctors at the state-run Jinnah Hospital in Lahore on January 15. He was serving a five-year prison term at Kot Lakhpat Jail for alleged involvement in espionage.
Tehseen Khan, a Christian lawyer who completed a 42-month sentence for fraud at the jail, claimed Singh died after being beaten by the prison staff.
"On January 15, I saw some three jail staff beating Chamel Singh over some issue. He was beaten severely and I think he died because of this," Khan told PTI earlier.
Prison officials have refuted Khan's claim and said Singh died of an apparent heart attack. Kot Lakhpat Jail's Additional Superintendent Ishtiaq Ahmed said Singh was taken to hospital after he developed chest pains while having breakfast.
A total of 33 Indian prisoners are currently being held in Kot Lakhpat Jail.
The prison's records state that Chamel Singh was arrested near the border at Sialkot in 2010. He was brought to the jail last June and would have completed his sentence in 2015.
Asked if the Indian government planned to send a commission to Pakistan to check on other Indian prisoners, Foreign Office spokesman Chaudhry said, "We haven't seen such a request but it could be on its way."
Indian officials said Pakistan had suggested two dates for members of a judicial committee on prisoners to visit jails to check on Indian prisoners and fishermen. This was part of an existing bilateral mechanism for prisoners and a visit from the Indian side to Pakistan was due, the officials said.

Image: Chamel Singh