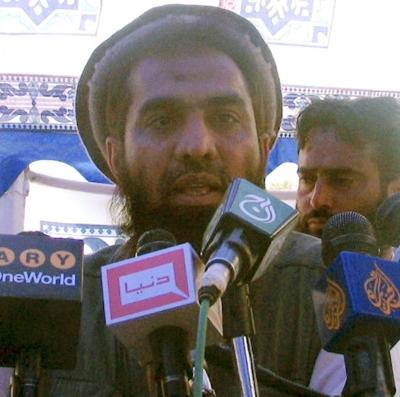 India has sought the United Nations intervention in the release of Mumbai terror attack mastermind and Laskhar-e-Tayiba commander Zaki-ur Rehman Lakhvi, saying it was in violation of the norms of the global body and it should raise the matter with Pakistan.
In a letter to the current Chair of the UN Sanctions Committee Jim McLay, India's Permanent Representative to the UN Asoke Mukherjee said Lakhvi's release by a Pakistani court was in violation of the 1267 UN resolution dealing with designated entities and individuals.
The sanctions measures apply to designated individuals and entities associated with terror groups including Al Qaeda and LeT, wherever located.
In the letter by the Indian envoy, it was also mentioned that even the bail amount provided was against the sanctions' committee rule, which calls for freezing the funds and other financial assets or economic resources of designated individuals and entities.
The release of Lakhvi had also raised concerns in the US, UK, Russia, France and Germany with Washington calling for him to be rearrested.
Lakhvi and six others have been charged with planning and executing the Mumbai attack in November, 2008 that left 166 people dead.
Lakhvi, 55, a close relative of LeT founder and Jamaat-Ud Dawa chief Hafiz Saeed, was arrested in December 2008 and was indicted along with the six others on November 25, 2009 in connection with the 26/11 attack case. The trial has been underway since 2009.
A Pakistani court had on April 9 set free Lakhvi, a development which India said "eroded" the value of assurances repeatedly conveyed to it by Pakistan on cross-border terrorism.
Reacting to the issue, a UNSC committee has assured India that it will take up the issue at its next meeting.
Acknowledging India's concerns, McLay has responded to India's letter and assured that the matter will be discussed at the next meeting of the committee, sources said.
The next meeting of the committee is expected to take place in the next few days.