India is now in the big league!
According to a report released by the Stockholm International Peace Research Institute (external link), India's military expenditure grew around 8.5 per cent in 2016, making it the world's fifth largest spender at $55.9 billion.
US remains the world's largest military spender registering a growth of 1.7 per cent between 2015 and 2016 to $611 billion.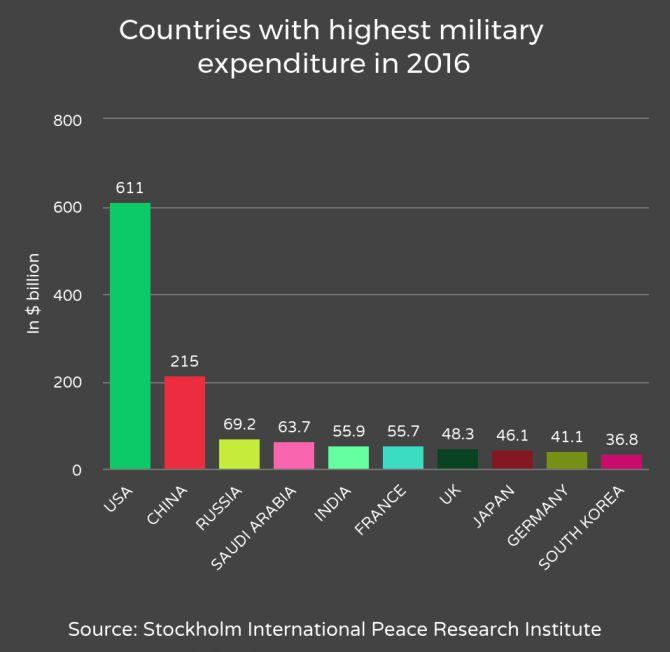 Military expenditure by China, which was the second largest spender in 2016, increased by 5.4 per cent to $215 billion, a much lower rate of growth than in previous years.
The third largest military spender was Russia, which has increased its spending by 5.9 per cent to $69.2 billion.
Saudi Arabia was the third largest spender in 2015 but dropped to fourth position in 2016. Spending by Saudi Arabia fell by 30 per cent in 2016 to $63.7 billion, despite its continued involvement in regional wars.
Pakistan does not figure in the top 15 spenders.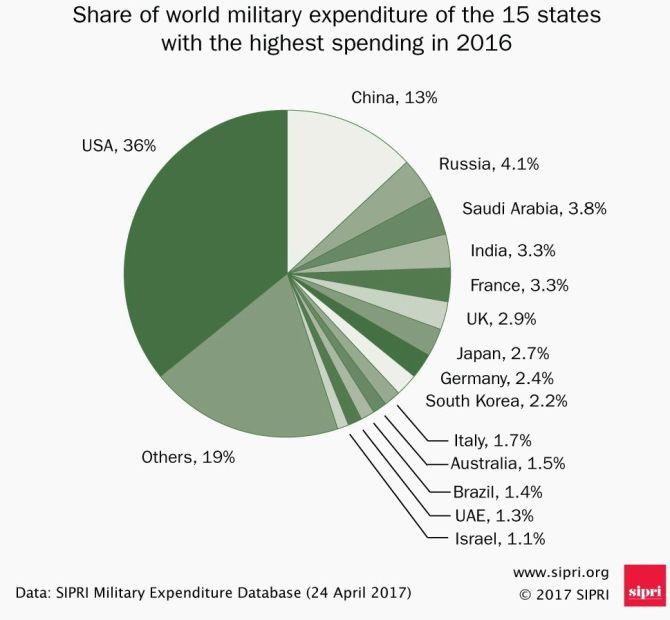 Global military expenditure rose for a second consecutive year to a total of $1686 billion, marking the first consecutive annual increase since 2011, when spending reached a peak of $1,699 billion.