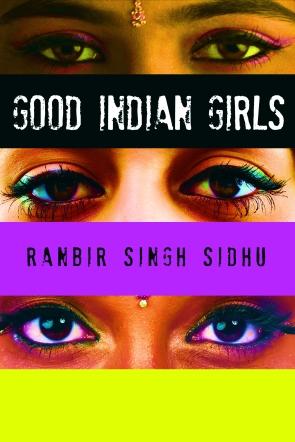 Author Ranbir Singh Sidhu's book Good Indian Girls is a departure from the themes that define 'Indian Diaspora fiction', finds Chaya Babu
Are there characteristic markers of Indian Diasporic fiction?
Perhaps not as a rule, but themes often do touch on displacement, belonging, and post-colonial Indian identity in the context of the new Westernised home country; characters have comfortable, cushy lives in the suburbs or big cities; conflicts between generations regarding issues like marriage is almost sure to come up; and as author Salman Rushdie has joked, the title will likely have a tropical fruit or wild animal in it.
"I find that the genre reflects this narrative of the Indian experience, and a particularly sanitised version of it," says author Ranbir Singh Sidhu.
"I don't read much of it really, but what I have read seems to be sort of anthropological and explaining India and Indians to a Western audience. It seems generally to be pretty safe, both emotionally/psychologically and sexually, and the writing tends to focus on the middle class or upper-middle class of society, which, certainly on the Eastern Seaboard and northeastern states, there's a lot of. But the majority of Indians who came here did not come here as rich or relatively affluent individuals," he said.
"I don't know, it's not for me; it doesn't describe a world that I recognize," said Sidhu.
His first book of short stories, Good Indian Girls, now on bookshelves, fits in the box of Indian literature considering the fact that the protagonists are Indian, but the writing is a departure from the themes definitive of this category.
Sidhu explains that after growing up not well-off in England, where the history of immigration from India is much different from in the United States, and moving to an economically stratified San Francisco in the 1980s, what is often presented as a monolithic Indian-American reality was not true for him.
And he writes what he knows.
"It's a complicated thing talking about these stories because to me they are simply about the complexities of living life in the modern world and in a world that is largely confusing at times and difficult," Sidhu says. "But often they are read as sort of interpretations of Indian Diasporic life, and while obviously there is some of that, it's not something I have an interest in actually. It's not something I set about doing."
The short stories chronicle the complexities and idiosyncrasies of simply living life --interacting with people, going about one's day, having neighbours or co-workers. For all the characters, their Indianness is not their central trait; it's but one part of their uniquely human existence.
The title story follows Lovedeep through her obsessive days of hoping that Ian, a man with a shaky hand from her de-cluttering class, calls her for a date.
The Good Poet of Africa depicts the confusion an Indian diplomat transferred to the Bay Area goes through upon realising he has been given the position because everyone thinks he is an Urdu poetry genius.
The Discover has Ranjit neurotically trying to delete the word 'India' as well as any reference to the made-up country from anywhere it shows up around him in text -- and then he keeps the evidence until small clippings inundate the surfaces of his home.
In Here of the Nation a young girl sneaks cigarettes to her old grandfather, whose adult diapers she tries on in her basement, as her parents argue over what to do with the burden of his presence.
The stories are funny in a wry, clever sort of way. It's definitely not a humour typical of the genre.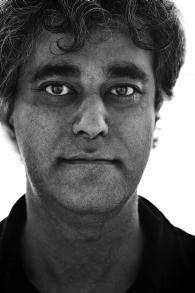 An Indian author delving into the depths of eccentric, neurotic, and yet also very mundane human thought processes -- in a way that deviates from what he called the safer, more sanitised writing that's the norm for a lot of immigrant narratives -- is refreshing.
When Sidhu did a read aloud from Good Indian Girls about Lovedeep and Ian at a small independent Williamsburg bookshop (at Brooklyn, New York City), the crowd was an alternative, colorful set.
His British accent and aloof demeanour were the perfect touch to the dry wit.
People asked interesting questions about the characters and the process of developing them, and there was laughter at points during the reading, such as when Lovedeep and Ian have an awkward exchange after he discovers that her name, which he finds strange, is Indian and tells her he has never once thought about the place:
'There's a lot of people in India,' he said.
'There is.'
'A lot of people must die? People must die and no one cares?'
She had never thought about such an India before, an India of countless thousands dying every day. It conjured an image of bodies stacked on bodies, like the movies the first horrified GIs took of the concentration camps in Germany after liberation.
In her mind, the stack of bodies grew ever higher, until the ground itself could no longer support the weight, and the continent sank into the warm southern waters under the pressure of so much dead flesh.
'It's a cruel place,' she said finally.
"I'm more surprised that people don't laugh at certain parts," Sidhu says. "In India, I think people take it all very seriously. I think a lot of people there interpreted these stories very much as 'what happens to Indians when they come to America' or sort of how f*cked up they become in America."
Sidhu now laughs about the strained reception he received when the book was released in the subcontinent, prior to it being published in the United States.
Overall, he says, getting his work accepted by those who are accustomed to reading something different from Indian writers has been tough.
He also struggled in his attempts to get published.
Sidhu describes the experience as a weird form of censorship: The material was not salacious, but because to some people the wit was not something they could grasp, the content just felt uncomfortable to them.
More than that, he stresses, his difficulties have been mostly the result of his work not matching up to the norms of most Indian writing in the US. At the time, he was astonished at how ardently his work was turned away.
"I don't think it feels shocking to them; I think it feels more confusing actually," he says.
"Or maybe just destabilising. Because it's so far outside the expectations of Diasporic fiction, I think a lot of people are unable to engage with it. But the people who are able to engage the stories have really, really responded to them. Very powerfully. I think people who are sort of unable to understand certain shades of emotion just didn't really know what to do with them -- they sort of drew blanks," said Sidhu.