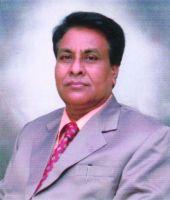 The United Progressive Alliance government, already facing the Opposition's ire over the coal block allocations, on September 4 cleared the way for reservation in promotion for Scheduled Caste and Scheduled Tribe employees in government jobs, with the Union Cabinet okaying the bill to amend the Constitution for the purpose.

The Centre's move has triggered intense debate on whether reservation in promotions is actually needed when persons from the backward communities are already provided with a quota for entering government jobs, and Parliament too has witnessed major opposition from various political parties when the government moved the bill.

Eknath Z Khobragade, a retired IAS officer and former president of Scheduled Castes officers' forum of Maharashtra, says the provision for reservation in promotions was already there in the Constitution. 

Speaking to rediff.com, Eknath said, "Promotion and reservation in promotions are already there in the Constitution; it is also there in two further amendments. The government has brought it up again because of what happened in Uttar Pradesh."

"The previous Uttar Pradesh government headed by Mayawati had provided reservation benefits for SCs, STs in promotions to higher posts in government jobs. The Supreme Court on April 28 quashed it, terming it as unconstitutional and done without any sufficient data.

"The court also clarified that it was fine with reservations in promotions as long as the government made the effort to make sure there was adequate representation

of SC officers in that grade in government. If it was found that there fewer SC officers in a particular grade, then when promotion was due and there was a vacancy in the upper echelon, then an SC officer may be promoted to that level."

Eknath argues that it is absolutely imperative to have such a law because, "Even after getting into government service our problems do not end. Whenever we are due for promotion, they will ask for a confidential report, which always goes against us."

He claims, "All seniors are caste Hindus, who make sure that our report says that we are incompetent and have no merit, and thus make sure we never get promoted." 

"The government has 22 per cent quota for SC/ST, which means that 78 per cent of the people in government belong to the higher castes. If they were so meritorious then how come the country is in such a mess? They should have used their brilliance to take the country to greater heights. Why have they not done that?"

About IAS officers, he said: "We are an all-India cadre, we have a time-based promotion. Here caste and religion do not matter. It is the states that have to pull up their socks. Firstly, let them see if the SC cadre are there in all grades of service. Where they are inadequate, they must make this law and use it to fill up the vacancies."

"Maharashtra, for instance, has a huge backlog of SC vacancies in all departments. Tell them to first fill them up. Then check out the promotions later. I feel this law is totally necessary as we do face discrimination in promotion, which is blocked effectively by the infamous confidentiality report, which is used as a road block against us."