"I can't breathe."
These are said to be Jamal Khashoggi's last words before his horrific murder inside the Saudi consulate in Istanbul.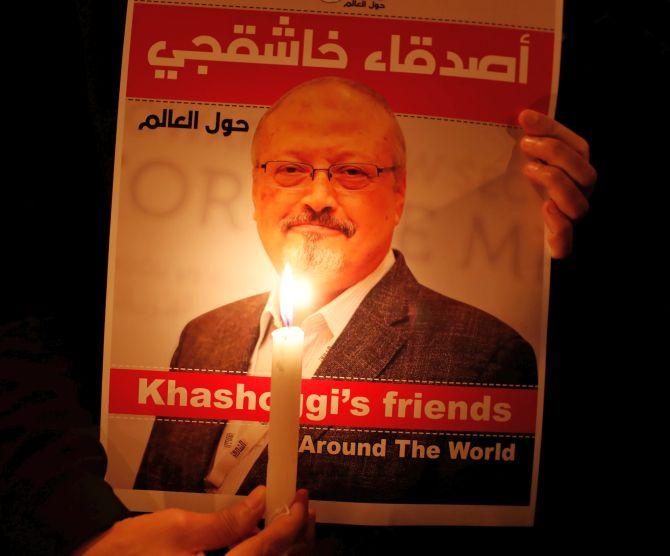 Khashoggi, a Saudi journalist, suffocated to death while his head was covered with a plastic bag -- according to the head of investigations at the Turkish Daily Sabah newspaper.
Speaking with Al Jazeera, Nazif Karaman described the content of an audio recording that reportedly captured Khashoggi's murder.
According to the transcript, Khashoggi seemed to struggled against a group of people determined to kill him.
"Take this bag off my head, I'm claustrophobic," says Khashoggi as the journalist's murder lasted about seven minutes, based on the recordings.
The transcript also notes the sounds of Khashoggi's body being dismembered by a saw, as the alleged perpetrators are advised to listen to music to block out the sound.
The original transcript was prepared by Turkish intelligence services, and CNN said its source read a translation version and was briefed on the probe into the journalist's death.
Khashoggi had gone to the consulate building to obtain paperwork needed to marry his Turkish fiance.
Karaman claims a Saudi entourage covered the floor with plastic bags before dismembering Khashoggi's body.
So far the Saudis have arrested 18 and dismissed five senior government officials as part of their investigation into the killing. Turkey wants the suspects extradited.