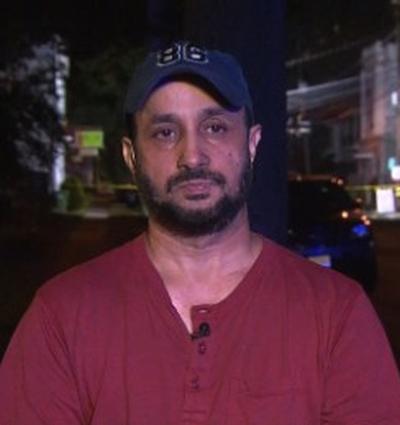 The Sikh-American who helped police capture the man wanted for the weekend bombings in New York and New Jersey, said he feared he might have been mistaken as the perpetrator because of the misconceptions about his faith.
Harinder Singh Bains, 51, said he does not like being called a hero for accurately identifying 28-year-old Ahmad Khan Rahami, the Afghan-born American man behind the bombings.
Asserting that he is "what America looks like," Bains said he did what any other American would have done.
"When I heard about the attacks and realised the suspect was sleeping in a doorway across the street, I did what any American would do. I called the police. I'm not a hero. The police are heroes; the EMTs are heroes; everyone who is working to bring New York and New Jersey together today is a hero," Bains, who owns a bar in Linden, told media persons.
He said as a Sikh-American, he understand that "I could have been mistaken for the perpetrator. My faith teaches me justice and tolerance for all and I know that I'm lucky to live in a community that shares this view."
Bains, who had emigrated from Chandigarh in 1996, stressed that after any attack, Americans should target people based on evidence of their role in the crime and not because of their faith or their country of origin or their accent.
"I came to this country from India 20 years ago to create a better life for my family. I am a father of four and a proud American citizen. I am also what America looks like," he said.
Bains said America is strongest when all Americans stand together in the face of violence "intended to divide us."
On the morning of September 19, Bains unlocked the door of his deli when he noticed Rahami sleeping in a vestibule next to a tavern across the street.
He later recognised Rahami's face from television reports following the failed attacks and contacted police.
When police arrived, Rahami allegedly shot an officer in the abdomen and began a shoot-out with police that led to his arrest.
Bains had earlier said he thought Rahami "looked very familiar" and "exactly" like the "guy" whose picture is being shown on TV channels.
"I kept wondering is he the same guy," Bains has said, adding that he then asked a friend of his who visited him that Rahami looked exactly like the person whose pictures were being circulated by law enforcement agencies in connection with the bombing.
Bains then called the police but didn't not immediately tell them that Rahami was in front of his store.
He initially told the police that there is a "guy in front of his bar who looks a little suspicious and does not look good to me" and that the police should come and check.
The police then came within five minutes and all the while Bains kept an eye on Rahami as he had a strong feeling he is the same person wanted for the bombings.
"I'm just a regular citizen doing what every citizen should do. Cops are the real heroes, law enforcement are the real heroes," Bains has said.