Political controversies aside, Twitter's business in India is expanding, and creating opportunities for Indians, reports Neha Alawadhi.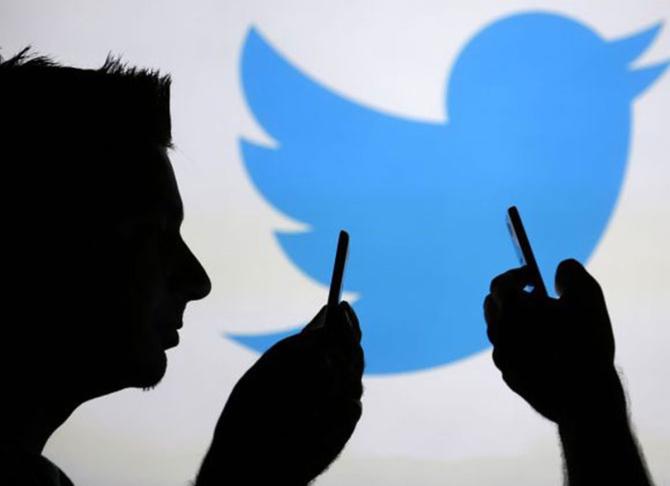 The last few months have been stressful for Twitter in India given the way things have panned out between the microblogging platform and the Indian government.
On the business front though, the controversy has probably helped Twitter more than harming it, at least if one looks at the numbers.
According to data intelligence platform Similarweb, the Twitter app's daily active users on Android increased to 10.03 million in May from 7.85 million in January 2021, a 27 per cent rise.
Similarweb data shows that Twitter downloads on Android saw a dip to 3.4 million in February, but have been on the rise ever since.
This trend partly traces the trajectory of the controversies.
The first face-off between the Indian government and Twitter, which has been in India since 2013, took place in late January/early February, when it was asked to take down several tweets related to the farmers' agitation that was taking place against controversial farm legislation.
Twitter complied with some emergency orders, but it restored some content later.
Things came to a head with the ministry of electronics and information technology (MeitY) serving a non-compliance notice to the platform.
Just when that controversy was beginning to seemingly subside, the IT ministry introduced a new set of rules for social media intermediaries, including Google, Facebook and WhatsApp, which place several compliance requirements on companies that have more than 50,00,000 registered users.
Essentially, under the new rules, the firm has to appoint a resident grievance officer, a compliance officer and a nodal officer.
Since May 25, when these rules came into effect, MeitY has accused Twitter of being in non-compliance.
It has also said this non-compliance means the micro­blogging service may have lost its "safe harbour" protection under intermediary law under the IT Act.
Safe harbour refers to a legal provision to reduce or eliminate legal or regulatory liability in certain situa­tion as long as certain conditions are met.
Since then, the microblogging site's India head has been served several notices by local police to answer queries on controversial content.
There is also a case in the Delhi high court over Twitter's non-compliance with the IT rules.
The government told the court that the microblogging platform has lost its immunity or safe harbour protection under the IT Act because it had not complied with the rules.
Twitter said at the time it was exploring legal options under Indian law.
Meanwhile, between March and May 2021, Twitter was the ninth most visited website in India, with Google, YouTube, Facebook and Instagram being at the top, according to Similarweb.
What has this meant for Twitter's business in India?
According to data provided by Twitter, the Indian operations saw a growth of 74 per cent year-on-year in terms of monetisable daily active users (mDAU) in the fourth quarter of 2020.
Globally, mDAU rose 27 per cent year-on-year in the same quarter, reaching an average of 192 million.
The firm defines monetisable daily active usage or users as people, organisat­i­ons, or other accounts who logged in or were otherwise authenticated and accessed Twitter on any given day through twitter.com or Twitter applications that are able to show ads.
Average mDAU for a period represents the number of mDAU on each day of such period divided by the number of days for the specified time period.
Further, Twitter said its advertising business through brand partnerships in India grew 30 per cent in 2020 over the previous year.
It has also been making several investments in India during this time.
In April, the firm said it would expand its engineering team in India, and hired ex-Uber executive Apurva Dalal as director of engineering in the country.
The company says it also plans to hire for other roles, including research, design and product development.
The engineering team in Bengaluru, which has expanded rapidly over the past two years, will continue to focus on building more daily utilities for new and existing audiences, with capabilities ranging from product development, research and design, as well as data science and machine learning, the company said.
As part of its plans to help creators monetise their content on the platform, Twitter launched a feature called "Tip Jar" in May for popular accounts.
The Tip Jar lets Twitter users pay others on the platform as appreciation for their work or to promote good content. In June, the first payment gateway to be added to Tip Jar was the Indian firm Razorpay.
Its social audio product Twitter Spaces was also rolled out first in India in early May.
The firm said Spaces has been exceptionally well-received by audiences in Tamil.
In this quarter, superstars A R Rahman and Dhanush hosted conversations on Spaces and the medium is finding takers across the board.
In the announcement for Dalal's appointment, the firm said India is a priority market and one of Twitter's fastest growing globally.
In Asia, the other big market for Twitter is Japan, where the firm has recently appointed a new head for Twitter Japan, South Korea and Asia Pacific.
Clearly, political controversies aside, Twitter's business in India is expanding, and creating opportunities for Indians.
A new incumbent in the law ministry raises new questions about its face-off with the government, which would well determine whether the microblogging platform will be able to sustain this momentum and whether things will continue to be rosy in a post-pandemic world.