Pakistani-American Lashkar operative David Coleman Headley continues his deposition before a Mumbai court via a video link on Friday.
On Thursday, the Lashkar terrorist, who is in the US facing a 35 year prison term, said that Mumbai's Ishrat Jahan was a Lashkar operative and also laid bare the financing he received from the Inter-Services Intelligence and the Lashkar.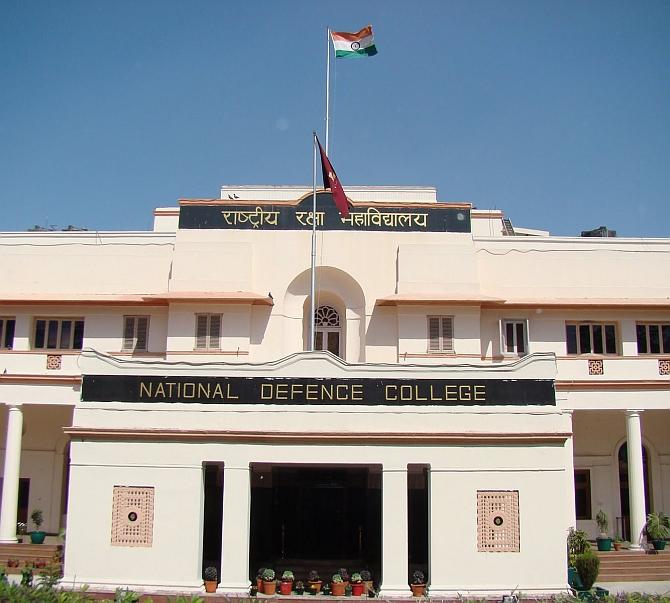 Here are the highlights from his deposition on Day 4.
1.
Met Ilyas Kashmiri in February 2009; he asked me to go to India to conduct recce for future attacks. He asked me to survey National Defence College (Delhi), Chabad House (Pushkar, Pune), & Chabad House (Goa). Kashmiri gave me money for air fare. I didn't share these facts with LeT because I thought they won't allow this visit.
2.
In 2007, Sajid Mir asked me to take a look at National Defence College if I visit Delhi. I did that, but didn't make a video.
3.
Abdur Rehman Pasha said that if we target National Defence College successfully, the number of deaths of army Brigadiers and Generals will be more than deaths in any India-Pak war.
4.
Ilyas Kashmiri said National Defence College (Delhi) was a high value target & many senior Indian Army officers stay there. Kashmiri wanted to target National Defence College (Delhi) because it was a prime target.
5.
I was also working for Al Qaeda. One of the reason I didn't tell about this to LeT is that they will think I may be apprehended in India
6.
During this time I had a telephonic conversation with Tahawwur Rana, informed him about my Mumbai visit and suggestions for landing site
7.
Also visited Mumbai's Siddhivinayak Temple, made video of premises and purchased 15-20 wrist bands for 26/11 attackers so that they would look like Indians, as a cover up of their identities
8.
LeT leader Zaki-ur-Rehman Lakhvi emphasised that surveillance for 26/11 attacks should be done properly as this was a chance 'to take revenge for all bomb blasts India had done in the past' in Pakistan
9.
Chabad House was selected by LeT as target as it was an international location where Jewish and Israeli people were staying
10.
LeT's Major Iqbal asked me to recruit some employees of BARC in future who would work for ISI
11.
I visited and made a video of BARC, and then handed it to Major Iqbal and Sajid Mir
12.
I discouraged LeT from attacking Naval Air Station and SiddhivinayakTemple as I observed that both are heavily guarded
13.
I met Rajaram Rege at Shiv Sena headquaters in Shiv Sena Bhavan in Dadar area of Mumbai and developed a close friendship with him
14.
I wanted to access the Shiv Sena Bhavan in case LeT is interested in attacking the building in future
15.
I met Rahul Bhatt, through a person called Vilas, during a body-building competition. Vilas was the in-charge of Moksha Gym
16.
I took a video of Shiv Sena Bhavan and handed it to LeT. They were planning to target Shiv Sena HQ and Balasaheb Thackeray
17.
Sajid Mir asked me to develop my friendship with Rajaram Rege, who was the PRO of Uddhav Thackeray
18.
I visited Gateway of India, Cuffe Parade, Worli to select landing site for 26/11 attackers and later finalised on Cuffe Parade
19.
Went back to Pakistan after my Mumbai visit from April 9 to 15, 2008 and met Sajid Mir and Major Iqbal and showed them video of the possible landing site
20.
I also did a recce of Mumbai airport, but Major Iqbal was unhappy. He thought that targeting Mumbai airport was not a good idea
21.
On November 28, 2008, I got a mail from my wife stating: "Congratulations on your graduation, ceremony was great". She gave me full credit for the successful terror attack. She also wrote, "Yaar you did great". She was talking about the 26/11 attacks, says Headley after being asked by Public Prosecutor about what that mail meant
22.
My wife met Hafiz Saeed and requested him to convince me to take her back as I had divorced her. My wife Faiza knew that I was a true follower of Hafiz who called me through somebody after hearing my wife's request
23.
When shown the picture of Ajmal Kasab, David Headley said "Rahmatullah Ali" (May God bless you)
24.
LeT was unhappy about non-inclusion of Mumbai airport
25.
I was in Pakistan from April 15 to June 30 2008, but during this period somewhere in May, I visited New York and Philadelphia