Heavy rains in Mumbai caused major water logging in areas like Lower Parel on Saturday, leaving residents and commuters stranded, and causing a huge traffic gridlock.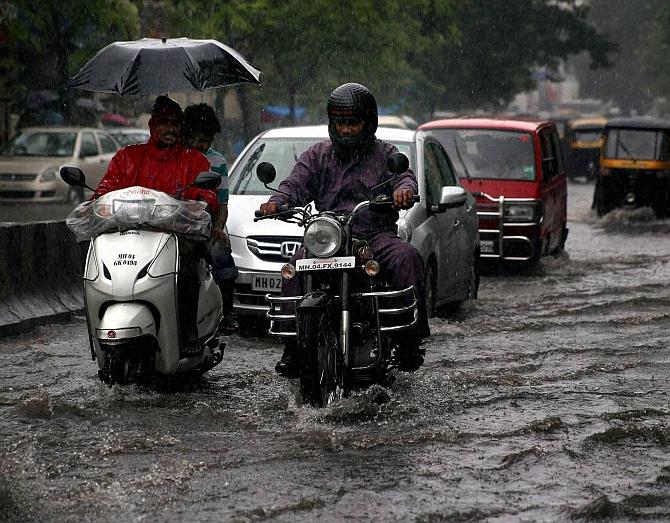 As the Regional Meteorological Centre at Mumbai declared the onset on monsoon in the city on Friday, several parts of the city like Kandivali, Jogeshwari and Khar in the western suburbs, and Thane, Mulund and Ghatkopar in the eastern suburbs saw a significant drop in the minimum temperatures.
The MET department has said that the southwest monsoon had reached North Konkan, including several regions of Thane, Ratnagiri and Greater Mumbai.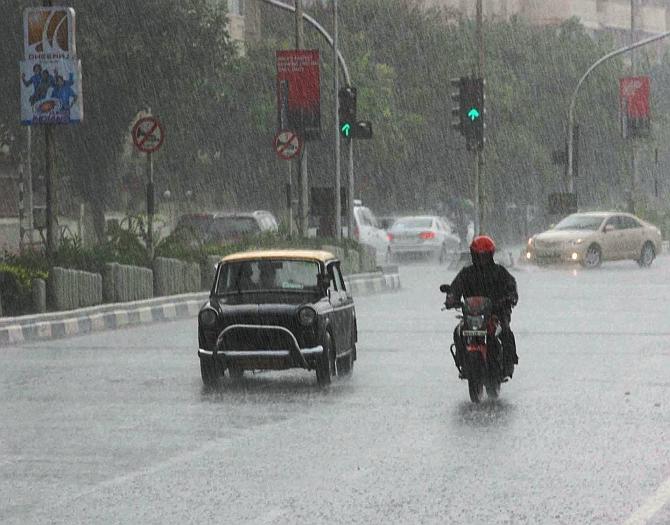 "The monsoon winds have formally arrived in the city and have reached Dahanu. The initial onset of the monsoon causes a bit of irregular rainfall. But, it will take about 4-5 days for Mumbai to start receiving regular rainfall," Mumbai Regional Meteorological Centre's Director General V K Rajeev said.
The Brihanmumbai Municipal Corporation's claims of cleaning garbage from Mumbai's streets were belied as storm water drains remained choked. Both the Eastern Express and Western Express highways and several arterial roads were flooded and traffic slowed to a crawl.
Representation Photos: PTI