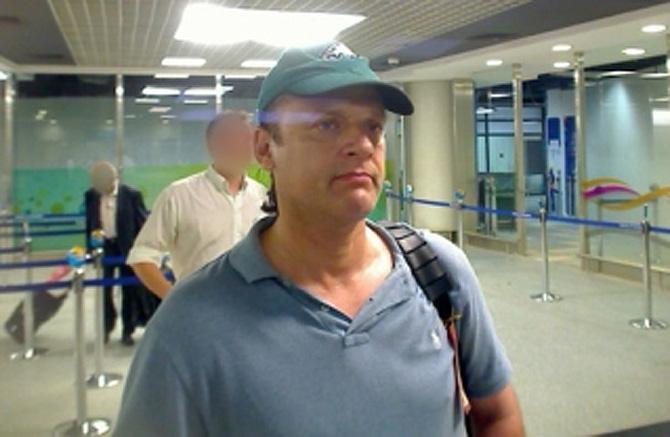 Faiza Outalha, an estranged wife of American-born Lashkar-e-Tayiba terrorist David Headley, has replied to all questions of the National Investigation Agency relating to her knowledge of the conspiracy behind the 26/11 Mumbai attacks.
Besides Outalha, the probe agency also recorded the statement of a New York-based cousin of Headley through a questionnaire sent through the US Department of Justice, official sources said.
Headley, who is at present undergoing a prison term of 35 years in a Chicago jail for conspiring in terror attacks in Mumbai and Denmark, had started a video parlour in New York in 1997.
The legal process of quizzing Outalha concluded only after the NIA sent a fresh request in French to Moroccan authorities for recording her statement pertaining to her knowledge of her estranged husband's association with LeT terror group. French is generally used by the Moroccan government for international diplomatic communications.
The Moroccan government had earlier sent Outalha's reply in response to a Letters Rogatory sent by the NIA in 2012 but it did not cover many of the questions asked by the terror probe agency.
The NIA had registered a case in 2009 to probe the activities of Headley in India.
In the absence of any Mutual Assistance Legal Treaty between India and Morocco, the LR had been issued on the basis of "Assurance of Reciprocity", thereby promising the African country of all assistance in any legal cases in future.
Outalha had visited India twice and was used by Headley, a US national whose father was a Pakistani and mother a white American, while carrying out a reconnaissance mission at Hotel Taj Mahal in Mumbai.
The NIA, which was handed over the task to probe the activities of Headley, has already filed chargesheet against Headley, his Canadian-Pakistani accomplice Tahawuur Rana, LeT founder Hafiz Saeed, the outfits operations chief Zakiur Rehman Lakhvi and five others including two army majors believed to be working for the Pakistan's secret service agency, Inter-Services Intelligence.
Earlier, Headley's another wife Shazia and business associate Raymond Sanders had turned down a similar request of the NIA to answer questions related to his association with the terror group, citing a US privacy law.