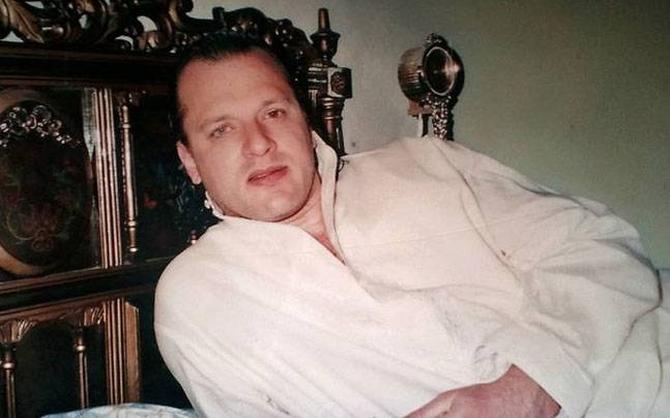 David Coleman Headley would depose before a special Mumbai court on Monday and reveal the sequence of events and planning behind the 26/11 terror attacks, said senior public prosecutor Ujjwal Nikam.
"It is for the first time in the Indian legal history, one foreign terrorist would give his evidence through video link and his evidence will be recorded. And I feel his evidence is most useful because that may unfold many things behind the terror attack of 26 November," he said.
Highlighting the importance of the evidences that are expected to be brought to fore by Headley, Nikam said, "The evidence of David Headley is important for two reasons -- One of the Indian terrorists Abu Jindal who was in Pakistan and against whom the trial is pending. So, David Headley may give the broader aspect of the criminal conspiracy. The second aspect of the evidence of David Headley would be that why the conspiracy was hatched, who were the persons behind the criminal conspiracy and how it progressed with ultimately a huge death toll of 160 persons."
"We expect that David Headley would give his revelation. Because on oath he is going to give the revelation as he has made a commitment before the American court," he added.
Headley, 55, was pardoned on December 10 and made an approver by additional sessions judge G A Sanap who presides over special cases related to terrorism, including those under the now repealed Terrorists and Disruptive Activities (Prevention) Act.
Headley's maps and videos helped ten Pakistani fidayeens land by sea on Mumbai's shores and launch one of the audacious attacks on the financial capital, killing over 166 people and injuring 300.
Between November 26 and 29, 2008, terrorists rampaged through two five-star hotels Oberoi and Taj Mahal Palace, Jewish outreach centre at Nariman House, Cafe Leopold, all in Colaba, besides Chhatrapati Shivaji Terminus and Cama and Albless Hospital.
While nine terrorists were killed during the response operations, a lone gunman Ajmal Kasab was tried and hanged on November 21, 2012 at Pune's Yerawada jail.
The Federal Bureau of Investigation arrested Headley in October 2009 at O'Hare International Airport in Chicago while on his way to Pakistan.
United States district judge Harry Leinenweber of the US District Court for Illinois in Chicago sentenced him to 35 years in prison for his role in Mumbai attacks on January 24, 2013.