The Lashkar-e-Tayiba operative also revealed about his training while he deposed in front of a Mumbai court via video link.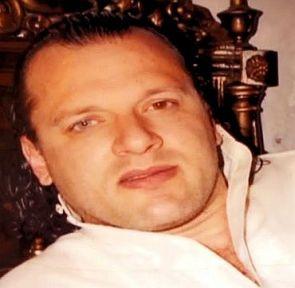 In the first case of deposition via video link from foreign land, Pakistani-American terrorist David Coleman Headley on Monday told a court in Mumbai about how Lashkar-e-Tayiba had planned and executed the 26/11 attacks and the role played by Pakistan's Inter-Services Intelligence officials, involving him too.
Headley, an LeT operative who is currently serving a 35-year prison sentence in the United States for his role in the Mumbai attacks, detailed the sequence of events leading up to the November 26, 2008 assault as he deposed before Special Judge GA Sanap for nearly five-and-a-half-hours.
He spoke about his training by LeT in Pakistan-occupied Kashmir and Abbottabad near Islamabad under the guidance of LeT founder "Hafiz Saeed sahab", whose picture he identified in the court, as also its commander Zaki-ur-Rehman Lakhvi, and how he got in touch with three officers of Pakistan's ISI -- Major Ali and Major Iqbal and Major Abdul Rehman Pasha.
Headley told the court that he had changed his name from the original Dawood Gilani after instructions from the LeT commanders, including Lakhvi, and ISI officials to carry out recce in India for an attack, an "adventurous" task for him.
He also revealed that the 10 terrorists, who struck at various places in Mumbai on November 26, 2008 killing 166 people, had planned to carry out the attack twice earlier -- in September and October -- but their attempts failed. Once their boat hit a rock in the seas, because of which they lost all the arms and ammunition and had to go back to Pakistan.
"I used to treat India as my enemy. Hafiz Saeed and LeT operative Zaki-ur-Rehman Lakhvi also saw India as their enemy," Headley told the Special Judge during his first deposition in an Indian court which began at 7 am.
He also admitted during his examination in chief by special prosecutor Ujjwal Nikam that he joined the ranks of LeT after getting "influenced and motivated" by the speeches of "Hafiz Saeed Sahab".
Headley, who described himself as a "true follower of LeT, said he took his first "course" with them in 2002 at Muzaffarabad and had also attended a 'leadership course' which was led by Saeed and Lakhvi.
He said he underwent five-six training courses in LeT camps for about two years. "Daura-e-sufa is a study course and is held in Muridke in Lahore while 'Daura-e-aam' is a preliminary military training course held in Muzaffarabad in 'Azad Kashmir' (PoK)," Headley said.
In 'Daura-e-Khas, which is a more advanced training, he was taught to handle weapons, arms, explosives and ammunition, the LeT operative said.
He said he was also given 'Daura-e-Ribat' training, an intelligence course in which setting up of safe houses and reconnaissance are taught. The centre where it is taught is in Mansera, 40 miles from Abbottabad, a place in Pakistan where former Al Qaeda chief Osama bin Laden was killed by the US.
Headley said though he wanted go to Kashmir and fight Indian troops but he was told that he was "too old" for that. "Lakhvi told me that they would use me for some other purpose," he said, adding it was to be more "adventurous" than Kashmir.
Talking about his travel to India, the LeT operative said, "Before the first visit, (his LeT handler) Sajid Mir (also an accused in the case) gave me instructions to make a general video of Mumbai."
He said he visited Mumbai seven times before the 2008 terror attack and Delhi once after the attack in March 2009.
To enter India, he said he changed his name from Dawood Gilani to David Headley in 2006 so that he could travel with an American identity and set up some business.
"I applied for change in name on February 5, 2006 in Philadelphia. I changed my name to David Headley to get a new passport under that name. I wanted a new passport so that I could enter India with an American identity.
"After I got a new passport, I disclosed it to my colleagues in LeT of which one of them was Sajid Mir, the person with whom I was dealing with. The objective for coming to India was to set up an office/business so that I can live in India," he said.
Headley said he had applied for a business multiple-entry visa with the Indian embassy so that he does not have to apply for Indian visa repeatedly.
"My office was established in Mumbai so that I could take cover in India," Headley told the court, adding he wanted the cover so that his real identity would not be known.
He said while applying for the Indian visa, he cooked up a story that he was an immigration consultant and had furnished all wrong information to protect his cover.
"I had discussed it (cover story) with Sajid Mir and Major Iqbal of ISI, and they were very happy to see my Indian visa," Headley told the court.
He said he knew Major Iqbal of ISI and had met him in Lahore after one Major Ali (also from ISI) introduced him to the former.
Nikam, who examined Headley and will do so again on Tuesday, said, "I am absolutely satisfied with what Headley had revealed in today's deposition. Headley has given certain sensational revelations during his deposition. He confirmed that he met Hafiz Saeed and he identified his picture as well."
The special prosecutor said, "He (Headley) revealed a lot about Major Iqbal and Major Ali, both of them were there in ISI. It was Major Iqbal who trained him and he also unravelled names of few LeT trainers before the court."
Nikam said Headley had "joined a leadership course where both Sayeed and Lakhvi used to come and give speeches against India. He completed his education from Hasan Abdal Cadet College in Pakistan but left for America at the age of 17."
Headley's lawyer's Mahesh Jethmalini said he has confessed that he had joined LeT after being influenced by Hafiz Saeed.
Headley told the court that he was once arrested in Federally-Administered Tribal Area of Pakistan and Major Abdul Rehman Pasha of ISI was with him at that time.
"I and Pasha were to meet a drug smuggler Zheb Shah as I suggested that this man (Shah) could help us smuggle weapons to India," Headley said.
"I was arrested in Landikotal next to the Afghan border, in Federally Administered Tribal Area (FATA) Pakistan, and he (Major Ali) came to interrogate me. I was arrested as I looked like a foreigner and was carrying some literature on India," the Pakistani-American national said.
However, Headley was not charged as he showed his Pakistani identity card, the court was told.
"Major Ali (working for ISI at Landikotal) introduced me to Major Iqbal because he (Ali) thought that I could be of use of assistance in intelligence work," Headley said.
He also told the court that Tahawwur Hussain Rana, a former Pakistan military physician convicted for providing support to LeT for plotting an attack on a Danish newspaper, had helped him get a five-year visa to India.
"Rana knows something about the 26/11 attacks. I told him not to come to India," Headley told the court. "Rana knew the purpose of my visit to India."
Headley also said that Pakistani terrorists attempted to attack Mumbai twice before the 26/11 strikes that killed 166 people but both the times, the attempts failed.
"LeT operative Sajid Mir (whom he admitted to be his main contact man in LeT) told me that two earlier attempts to attack Mumbai had failed," Headley said.
He said the first attempt was made in September 2008 but it failed as the boat hit some rocks.
"The boat, which started from outside Karachi, disintegrated and people on it had their life jackets on and they came to the shore, while the second attempt was made
a month later (in October)," Headley told the court.
The same 10 terrorists of LeT were successful in attacking Mumbai the third time, said Headley, an approver in the case.
Headley reportedly visited India many times between 2006 and 2008, drew maps, took video footage and scouted several targets for the attacks including the Taj Hotel, Oberoi Hotel and Nariman House. His recce provided vital information for the 10 LeT attackers and their handlers in the attack.
The deposition of Headley, assumes significance as it may unravel the conspiracy behind the brazen terror strike, which left 166 dead and 309 injured.
The court had on December 10, 2015, made Headley an approver in the case and directed him to depose before the court on February 8 (today).
He had then told Special Judge GA Sanap that he was "ready to depose" if granted pardon.
The court is currently trying key plotter Sayed Zabiuddin Ansari alias Abu Jundal for his alleged role in 26/11 attacks.
Earlier in the day, before Headley's deposition, Jundal told the court that he was withdrawing his lawyer and sought 15 days' time for appointing a new one.
He also told the court that his name is Sayed Zabiuddin Ansari and not Abu Jundal and sought deletion of his alias from the court records.
Nikam strongly objected to Jundal's submission and said that it amounted to "delaying tactics".
Jundal was too produced before the court via video link from the high security Arthur Road jail in Mumbai.
Later he told his present lawyer Ishrat Khan that the charges framed against him are not applicable as his lawyer was not present during the arguments then.
"No arguments had taken place during framing of charges, and I had told my earlier lawyer to challenge it in the Bombay High Court," he told Khan.
Jundal also said he has already approached the Principal Judge of the sessions court seeking transfer of case to another judge and that the application was pending.
Last year, the Mumbai Police had on October 8 moved an application before the court saying that Headley deserves to be tried by this (Mumbai) court together with 26/11 key plotter Abu Jundal in the case as both of them are conspirators and abettors behind the dastardly act.
In the application, the Mumbai Police said that from the judgement passed by the US court against Headley, it was clear that he was a member of LeT and he had played an active role in the criminal conspiracy in the terror attack.
The application also said that Headley had entered into a plea agreement with US in 2010 and thereby willingly and voluntarily agreed that he had conspired.
It is evident, the police had said, that Headley had committed the offences of conspiring with LeT for committing illegal acts in India; waging war against the government of India and offences under the Unlawful Activities (Prevention) Act.
He has also been accused of intentionally aiding and abetting the LeT in Pakistan for committing illegal acts in Mumbai, mischief by fire with intent to destroy Hotel Taj, Oberoi and Nariman House, offences under Explosives Act and Explosives Substances Act as also under the Prevention of Damage to Public Property Act.
A native of Beed district of Maharashtra, Jundal was interrogated after he was brought here from Delhi where he had been arrested following his deportation from Saudi Arabia in June 2012.
According to Jundal's confession, LeT training camps enjoyed full support from local, federal police and paramilitary organisations in Pakistan.
As per the 26/11 chargesheet, after fleeing Maharashtra, Jundal entered Bangladesh in May 2006, where he was received by an ISI agent. He then used a boarding pass issued in a fictitious name to fly PIA flight to Pakistan.
In Maharashtra, Jundal is also accused of involvement in Aurangabad arms haul case, 2010 German Bakery blast case in Pune, and Nashik police academy attack conspiracy case.