When Mariappan approached the Indian embassy in Kuwait to get back his passport after deciding to leave his employer, he ended up in jail.
A Ganesh Nadar/Rediff.com reports.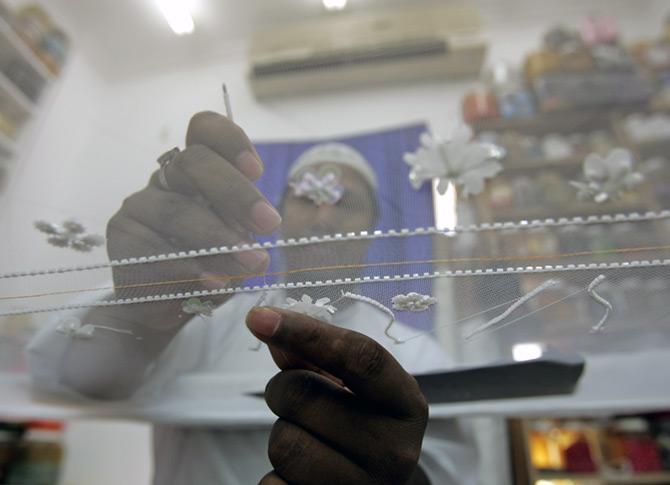 Kaduvetti, a small village in Tamil Nadu's Tirunelveli district, has sent many Indians to work in the Middle East, some of who work in Kuwait.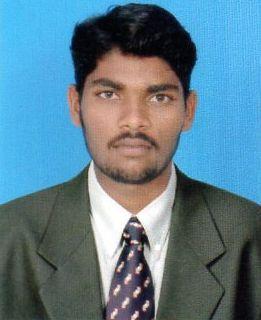 Mariappan, image, left, 27, who trained as a driver, felt he too could find better financial prospects in Kuwait.
His father Rathinam was no more and his mother Parvathi worked as a farm labourer. The family lives in a small house built under a central government scheme for below poverty line families.
One of the men from his village sent Mariappan a visa from Kuwait. Mariappan flew out in February 2015 with dreams of becoming affluent soon.
The reality -- as it often happens for Indian job-seekers in the Persian Gulf -- he encountered was harsh. Mariappan could not find work as a driver and was employed as a shepherd.
Though he found the work demeaning, he did it for three months, and sent money home for two months through his employer.
One day, unable to take it anymore, he ran away without informing the employer, who had Mariappan's passport in his possession. For a few months after that, Mariappan survived doing odd jobs.
On the advice of others from his village who also worked in Kuwait, he approached the Indian embassy to help get his passport back.
According to his sister Mariamma, Indian embassy officials in Kuwait made him run around for a few days, each time telling him to come back later.
Finally, she says, he called her on March 10, 2016, to say, 'I am going to the embassy, they have called me at midnight,' giving no explanation for the unusual hour.
That was the last time his sister heard from Mariappan. After waiting a while, the petrified family petitioned the district collector on May 23, asking the government to trace Mariappan and bring him home. The petition was submitted by his mother Parvathi.
"When we called our villagers there, they told us that the Indian embassy had handed him over to the police," Mariamma tells Rediff.com
Chellathai returned to Kaduvetti six months ago after working in Kuwait. "I did not meet Mariappan in Kuwait," she tells Rediff.com. "but he spoke to me many times on the phone. He told me that the work was difficult and he wanted to go back. As others were advising him to go to the embassy, he said he would do that."
Marie, who still works in Kuwait, spoke to this correspondent over the telephone. "I know Mariappan very well as he is from my village. He was working in the jungle as a shepherd. I could not go to meet him and he cannot come here."
"Men cannot talk to women easily in this country, it is frowned upon, so we never met, it was always on the phone," adds Marie. "He did not like his work and wanted to go back."
"He went to the embassy and told them what had happened. The embassy officials recovered his passport from his employer and even showed it to him. But the next time he went there, the police arrested him," says Marie.
"His employer is a policeman and must have filed some case against Mariappan," she suspects. "What I cannot understand is why are our officials cooperating with the employer? They are there to help Indians, so why are they behaving like this?"
"Mariappan did not commit any crime. He did not like his work and wanted to go home. Is that a crime?"
Kumar, a resident of Muthupettai village in Tamil Nadu's Thiruvarur district, has just returned from a Kuwait jail where he met Mariappan.
Kumar too traveled to Kuwait to work as a driver. His employer told him that he would get Kumar a Kuwaiti driving licence. Six months later, Kumar was still using his Indian driver's licence. When he insisted on a Kuwaiti licence, Kumar says his employer beat him up.
As the employer had his licence, Kumar approached the Indian embassy for help where he was told they would send him back to India, all he had to do was to fill a form and pay five Kuwaiti dinars (one dinar = about Rs 220) as a fee.
Kumar did that. A fortnight later embassy officials asked him to pay 100 dinars for his flight ticket home. Kumar did not have the money, but his pleas did not have any effect. He continued to do odd jobs till his visa expired.
On March 30, 2016, he once again approached the embassy where he says embassy officials asked him to pay 100 dinars for his ticket. When he refused, Kumar says embassy officials handed him over to the nearest police station.
Two weeks later the Kuwaiti police were taking him to another police station when on the way they stopped to pick up another Indian. That was Mariappan.
The Kuwaiti police kept Kumar in jail for two months, then released him. The Indian embassy then flew him to Mumbai, where he located people from his village, borrowed money and took a train home.
After Mariappan approached the embassy for help, says Kumar, embassy officials called up his employer to find out what happened.
The employer told the embassy staff he had paid a lot of money to get Mariappan from India, and till he worked that amount off he would not return his passport. He also threatened to file a police complaint.
The embassy officials told Mariappan that till his employer released his passport they could do nothing to help him. When he refused to leave the embassy, Mariappan later told Kumar, they had him arrested.
Kumar alleges the Indian embassy staff are in cahoots with the local police and exploit Indians whose passports are stuck with their employers.
The 100 dinars embassy staff demand for plane tickets, he says, is uncalled for since the flight back home is always paid for by the Indian government.
"Mariappan first came to us in January this year to complain about his passport problems," B K Sinha, the assistant community welfare officer at the Indian embassy in Kuwait, told Rediff.com over the telephone. "In March 2016 he was taken into police custody for residency violations."
"We have processed his papers and given them to the police," Sinha said. "Normally, the deportation procedure here takes two months. He should be released sometime this month"
In a follow-up email on May 26, Sinha told this correspondent: 'As per information, Shri R Mariappan is presently in Deportation Centre of Kuwait and would be deported soon. Earlier, he had approached the Mission in January 2016 for his repatriation. Accordingly, he was issued Emergency Certificate in March 2016 to facilitate his repatriation to India.'
What about the demand for the 100 dinars?
"We have various charges for different services," Sinha said on May 27. "Nobody will ask for 100 dinars without a valid reason."
Meanwhile, Mariappan's mother Parvathy continues to slog in the fields while his sister Mariamma weeps.
"He could have worked here as a driver and settled down," she says, "why did he go there?"
IMAGE: A photograph of an Indian embroidery worker in Kuwait City, published only for representational purposes. Photograph: Zohra Bensemra/Reuters