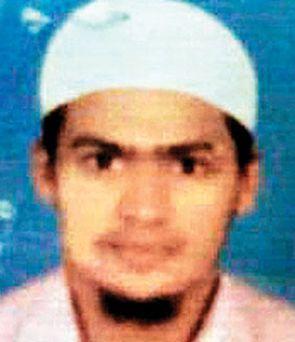 In August last year, Arif Majeed who hails from Panvel in Maharashtra, made the headlines as he was considered to be the first in the state to have joined the Islamic State.
A civil engineer by training, Majeed is now the first Indian to graduate as suicide bomber from an Islamic State training school, reported the NDTV.
Majeed tried to blow himself up thrice but failed each time. But now back home and in the custody of Indian interrogators, the 23-year-old gave a detailed account of his bombing attempts.
Speaking of his suicide bombing attempts, he was quoted by NDTV as saying, "I tried my best to die as a martyr but was unable to achieve martyrdom."
Majeed left Mumbai along with four friends back in May, 2014. He returned to India last November and has been in custody ever since.
He is now being prosecuted for several offences, including waging war against a friendly state -- Syria.
Outlining his stay with the militant group, he told interrogators that while in Syria he used his civil engineering skills to build underground bunkers in the group's stronghold of Raqqa.
His first mission was a suicide attack on Iraq and against the Kurdish Army positions in Mosul city. However, he failed. Days later, he tried a similar suicide mission on a Kurdish Army position in Rabea. This time too, he did not find success and similarly, his third mission too was a failure.