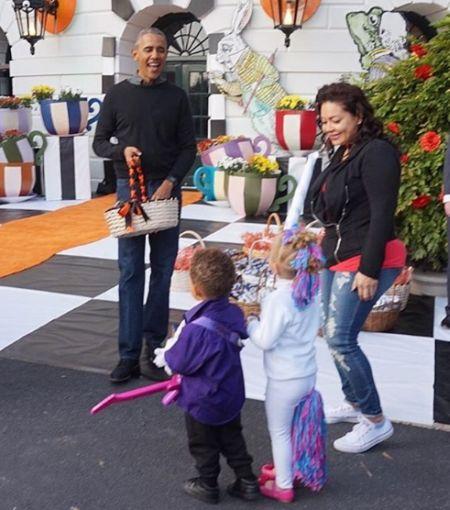 The President of the United States and the First Lady hosted their annual Halloween party on Monday. And when he saw a trick or treater dressed up as Prince, he broke out in song.
The 2-year-old boy, named Cruz, was trick-or-treating at the White House on Monday with his sister, Brooklyn, when the US president world took notice of the young Prince look-a-like waiting to receive his Halloween candy.
Obama then started to sing Prince's popular "Purple Rain" as he handed Cruz his candy.
And man, check out the pipes on the US president.