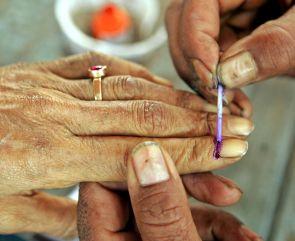 Now, in Gujarat, it's either vote or face a penalty.
On Monday, Gujarat Governor O P Kohli signed the Gujarat Local Authorities Laws Bill makes voting compulsory in the state, which is a first in the country.
The bill had been passed by the state government twice when Prime Minister Narendra Modi was the chief minister of Gujarat but then Governor Kamala Beniwal, who was later sacked, refused to sign it stating that making exercise of voting compulsory was violation of the article 21 of the constitution.
The provisions of the bill allow the government to punish and penalise any person who fails to vote during local body elections, though the nature of penalty has not been explained.
The state government had said the bill is necessary to increase voter interest towards the polling process.