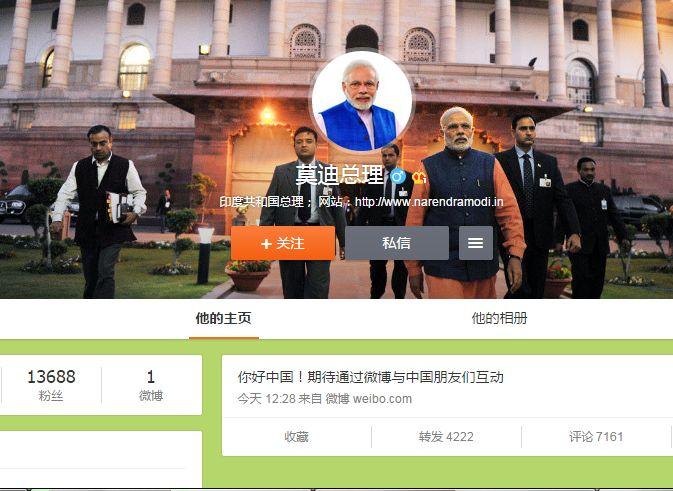 Prime Minister Narendra Modi on Thursday greeted the Chinese people on their National Day and also said that together India and China can make the world a better place.
In his message posted on the popular microblogging site Sina Weibo, Modi highlighted the strong linkages between India and China and the visits by the Chinese leaders to India and his own visit to China which "covered significant ground in advancing our partnership".
Stating that the growth of India and China helps to realise the dream of Asian century, he expressed the confidence that bilateral ties would get stronger in the coming years.
"Dearest sisters and brothers of China, greetings to you all on China's National Day. There have been strong linkages between our nations for years. Together, we can make this world a much better place. The growth of India and China offers a great opportunity to realise our dream of an Asian century," Modi wrote on Sina Weibo.
"President Xi's visit to India in September 2014 and my visit to China in May 2015 covered significant ground in advancing our partnership. I warmly recall my talks with President Xi and Premier Li. I would like to congratulate you all for your active enthusiasm and participation during the first ever International Day of Yoga," Modi said.
"I am confident that our ties will become stronger in the years to come. May our two great nations continue working together for the common development and prosperity of humanity: Yours, Narendra Modi," he further wrote.
Modi opened his account on Sina Weibo during his visit to China in May and he has thousands of followers on the site.
The People's Republic of China was formed on October 1, 1949 which is celebrated as the National Day. The country is virtually shut down as the government has declared a week's holiday.
Picture for representation only.