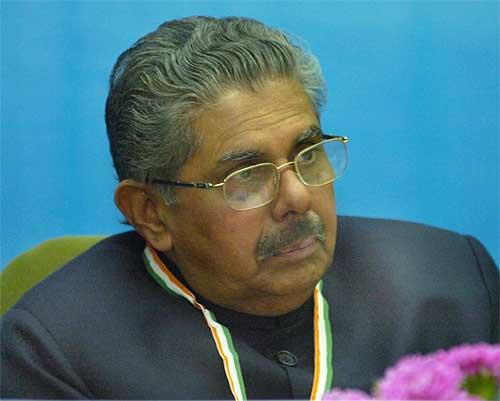 Making a strong pitch for greater connectivity with the diaspora youth, Overseas Indian Affairs Minister Vayalar Ravi on Tuesday said partnerships between young Indians in the country and those residing overseas in industry and social sectors would create jobs and bring prosperity.
He was speaking after inuagarating the 12th edition of the Pravasi Bhartiya Divas, India's flagship annual event to connect with its diaspora spread across the globe, which kicked off today with special focus on "engagement with the youth".
Referring to the opportunities for growth and development that India's growing economy presents today, he said "the interactions should foster greater connectivity between Indian and diaspora youth, which should eventually result in economic cooperation leading to the creation of wealth, livelihoods and prosperity."
Ravi said that in this age of globalisation, there are greater trade and business links between nations. "Indian youth and their diaspora counterparts should come together in developing strong networks, which would lead to partnerships in trade, industry, entrepreneurship and social work," he said.
"This will lead to the creation of wealth and employment, which will benefit the masses at large. Our goal should be to build a strong global connect of youth for this purpose," he said.
This year's theme is "Engaging Diaspora: Connecting Across Generations" and this is the first time that the Youth PBD is being held on the first day of event.
"It is estimated that more than 50 per cent of our working population is between the age group of 18-35 years and are contributing immensely to the growth and development of our great country India," Ravi said.
The PBD will be formly inaugurated by Prime Minister Manmohan Singh on Wednesday while Malaysia's Minister of Natural Resources and Environment Y B Datuk Seri Palanivel will be the chief guest.
More than a thousand delegates are participating in the three-day event which is expected to open up horizons of a strong network of young overseas Indians to contribute to India's engagement with youth in all sectors.
Meanwhile, in his address, Youth Affairs and Sports minister Jitendra Singh while talking about the Nehru Yuva Kendra Sangathan and National Service Scheme schemes run by the government urged overseas Indians to connect with the volunteers of these programmes and said that the government also will promote social entrepreneurship.
Singh said, "I encourage the Overseas Indian community to connect to these (NYKS and NSS) networks and work with them. Some of the brightest NSS volunteers who have been chosen to participate in the Republic Day parade are present. It is an opportunity for the Indian diaspora to interact with them," Singh said.
He said the government promotes social entrepreneurship and provides annual investment for social entrepreneurs. This facilitates the setting up of social ventures in India by overseas Indians.
"My ministry will work to create an institutional framework under which the overseas Indians will have an opportunity to come and work with NYKS and NSS and other social organisations in India and further strengthen their ties," he added.
Giving figures, Singh said that in India 27.5 per cent of the population belongs to 15-29 year age group while 41.3 per cent are in the 13-35 year group. By the year 2020, the population of India is expected to have average age of 28 years.
This, against 38 years of the United States, 42 years of China and 48 of Japan, makes India one of the youngest nations in the world, he added.
President Pranab Mukherjee will deliver the valedictory address on January nine and will confer the Pravasi Bharatiya Samman Awards which will be given to 14 people this time.
A special session on "Issues of NRIs in the Gulf" will also be organised this year to discuss the problems faced by them and their possible remedies.
Interactions on "Sharing a common heritage: the emotional connect" and on young achievers, plenary session on India's growth and development agenda, India's soft power, PBD oration, investment opportunities in states and parallel state sessions will also be held.
Concurrent meetings on innovation and technology and "Healthcare Opportunities in India" will also be organised. Apart from that, the chief ministers' conference will also be an important session.
Chief ministers of Gujarat, Kerala, Meghalaya, Goa and Haryana will deliver special address at the event.