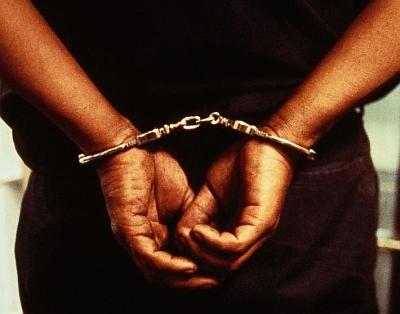 The mastermind of Gorakhpur terror funding case has been arrested in Pune by the Uttar Pradesh Anti-Terrorist Squad in a joint operation with its Maharashtra counterpart, officials said in Lucknow on Thursday.
The ATS of the Uttar Pradesh Police arrested Ramesh Shah, 28, on Wednesday.
He is being brought to the Uttar Pradesh capital on transit remand, an ATS spokesman said. His name had cropped up during interrogation of six persons arrested from Gorakhpur on March 24 who were involved in terror-funding on the directives from their handler in Pakistan, the spokesman said.
Shah will be produced in a court in Lucknow and will be taken on remand for further interrogation, the spokesman said.
Six persons arrested on March 24 from Gorakhpur had revealed during interrogation that it was on Shah's instruction that more than Rs 1 crore changed hands between the Pakistani handler and terror operatives, the ATS spokesman said.
The six accused, who were among 10 people arrested by the ATS, told officials that major part of the funds came from the Middle East, Jammu and Kashmir, and Kerala.
The ATS of the Uttar Pradesh police had arrested 10 persons, who it claimed were linked with Lashker-e-Tayiba and allegedly involved in terror-funding activities.
"10 persons were arrested from Gorakhpur, Lucknow, Pratapgarh and Rivan (MP) yesterday by the ATS. These persons were involved in terror-funding on the directives from Pakistan," ATS IG Asim Arun had told reporters.
"A member of Lashker-e-Tayiba used to remain in contact with them and ask them to open bank accounts in fake names and direct them as to how much money is to be transferred to which account.
Indian agents used to get 10 to 20 per cent commission for this. Till now transactions of over Rs one crore have come to the fore," IG Arun said.
The officer had claimed the arrested persons had links with the LeT and some of them even knew what was happening. Shah hails from Bihar's Gopalganj, about 120 km from Gorakhpur, and was running a business using the money earned through such means, the spokesman added.